Free Summer Meals
We know that hunger doesn't take a summer vacation. Youth ages 1- 18 years old can enjoy healthy and filling meals through our FREE SUMMER MEALS programming. We are proud to offer multiple locations throughout Saratoga County with our partner agencies.
Please stay tuned as we will post information about the 2018 Free Summer Meals Program in May.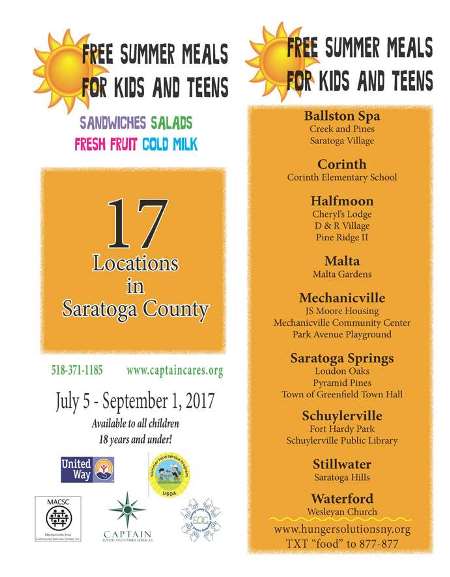 Click on a site below to learn its specific dates and times.
Partner Agencies: