CAPTAIN CHS's Response Plan to the COVID-19 Outbreak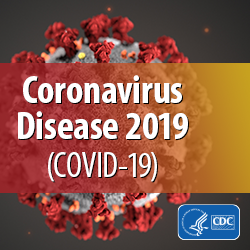 An Update from Executive Director Sue Catroppa
Scroll down to learn more about our program and service changes in response to the COVID-19 outbreak.
The health and safety of our staff, volunteers, clients, and customers is of great concern to CAPTAIN Community Human Services. We are closely monitoring the local impact of the COVID-19 outbreak and have implemented the recommendations of the Centers for Disease Control.
Currently, we are taking proactive steps to implement additional health and safety measures in our offices to best prevent the spread of respiratory illnesses. We are presently updating our in-office work policy as new information becomes available, and will keep our community and stakeholders updated with any changes to services or service locations.
CAPTAIN CHS is committed to the well-being of our community and will make every effort possible to continue programs and services. Any change to our delivery model will be carefully considered and communicated broadly through our email list, website, and social media accounts. We encourage all volunteers, clients, and donors who can access services virtually or over-the-phone to please do so rather than visiting our offices.
Throughout the year, CAPTAIN CHS hosts many events and we are currently discussing individual contingency plans. Should the choice be made to cancel, we will provide ample notification to participants and the public.
CAPTAIN CHS is committed to open and swift communication with our staff, volunteers, clients and customers, and we will post updates on this page, on our social media, and disseminate through our email newsletter.
If you have any questions, please contact us at 518-371-1185.
CLICK HERE FOR COMMUNITY RESOURCES
---
IMPORTANT:
Effective 3/30/2020, the Clifton Park CAPTAIN CHS Office at 5 Municipal Plaza is reducing hours for the public to the following:
Mondays 10-3pm
Tuesdays, 10-3pm
Thursdays, 10-3pm
The Food and Hygiene Pantry is open those hours and if in need, people should call in their order at 518-371-1185.  Instructions will be provided for pickup without entering the building. Donations of Food and Hygiene products accepted Monday-Friday, 9:00am-5:00pm. Please call 518-371-1185 from the parking lot to let us know you have donations. At this time we ask that you please hold donations that are not Food and Hygiene related.
CAPTAIN's Treasures, the Glenville administrative office, Saratoga Springs and Gloversville offices remain closed to the public.
---
Current Operating Status - Effective 04/01/2020
| PROGRAM | CURRENT STATUS |
| --- | --- |
| Bike Works | Program suspended until further notice. |
| Bread Giveaway | Suspended until further notice at both Cheryl's Lodge and CAPTAIN CHS's Clifton Park Office (5 Muniicipal Plaza). |
| CAPTAIN's Treasures | Closed until further notice. Not accepting donations. |
| CAPteens | All scheduled activities suspended until further notice. |
| Care Links | In-home services are now suspended. Telephone support is provided in place of in home services. Help with transportation to medically necessary non-emergency appointments and help delivering groceries and pharmacy needs is available. Seniors, please call in if you have needs. 518-399-3262. |
| Cheryl's Lodge Outreach Center | New delivery schedule as of 3/23/20 - Free school meals delivered on Mondays, Tuesdays, and Thursdays at Cheryl's Lodge at noon (Monday will have Monday lunch and breakfast, Tuesday both meals for Tuesday and Wednesday, and Thursday both meals for Thursday and Friday). Questions? Please call Cheryl's Lodge at 518-373-8873. All extra programs/events canceled. Head Start closed. High School Equivalency closed. |
| Family Assistance | Open for Phone Intake (call 518-371-1185) for crisis advice, referral, rent and utility assistance. Furniture, clothing, and household needs program suspended until further notice. |
| Family Development Mentoring/Getting Ahead | Getting Ahead Classes are suspended until further notice. Volunteer mentors will use phone/video contacts to maintain mentoring services. |
| Family Support and Respite Services | We will continue to offer telephonic support. The provision of in home services is suspended. Call 518-371-1185 for details. |
| Food Pantry | CALL 518-371-1185 to schedule drive-in pickup. Open Monday, Tuesday and Thursday 10am-3pm. |
| Runaway and Homeless Youth Shelter | Open. Call for intake. Effective 3/9/20, there are screening protocols in place when a youth or representative of a youth contacts us to make a referral to the Youth Shelter. The screening questions will determine if the youth has been sick, exposed to someone who has been sick, or traveled to an area that is considered high risk of exposure to COVID-19. These screening questions were developed with the assistance of state and local officials. The Youth Shelter will suspend referrals for respite and accept emergency and runaway only. 518-369-9928. |
| Safe Harbour | Will continue, but with adjusted services. Case Management will continue, but all youth need to go through screening to determine risk of exposure or if the youth has been sick. All youth who have a risk profile for exposure will be asked to contact their doctor or local health department and appointments will be re-scheduled. |
| Services provided in School Districts | All services follow the school district policies. |
| STEHP (Homeless Assistance) | Call for Phone Intake- Saratoga 518-371-1185, Fulton/Montgomery 518-729-8249. |
| Street Outreach for Homeless Youth | Will continue, but with adjusted services. Face to face contacts and transportation are suspended. Staff are available by phone 518-469-7897, Facebook, and Instagram. Focus will be on case management, rather than street shifts. Drop-In Centers are closed. |
| Supportive Housing for Homeless Youth | Call for Phone Intake- 518-729-6524. Canceling tours for the remainder of the month. All referrals should be handled by phone. |
| VITA (Volunteer Income Tax Assistance) | All appointments suspended until further notice. Check back after April 20th for an update. Households can visit myfreetaxes.com to prepare their own returns. TAX DEADLINE for Federal and State returns EXTENDED to July 15th. |
| Wellness Express | Continuing rides to medically necessary non-emergency medical appointments for seniors. |