Our over thirty programs and services in the areas of hunger, homelessness, economic crisis, community support, and empowerment are designed to lift people up and build brighter futures.
Learn more.

In need of assistance? You can find a quick guide to our programs here.
Find help now.

Improve our community by joining our cause and donating your time, talents, or treasures. You'd be surprised at how far a donation can go, and what a huge difference a little bit of your time can make.
Read more.
4th Annual Culnan's King of the Deadlift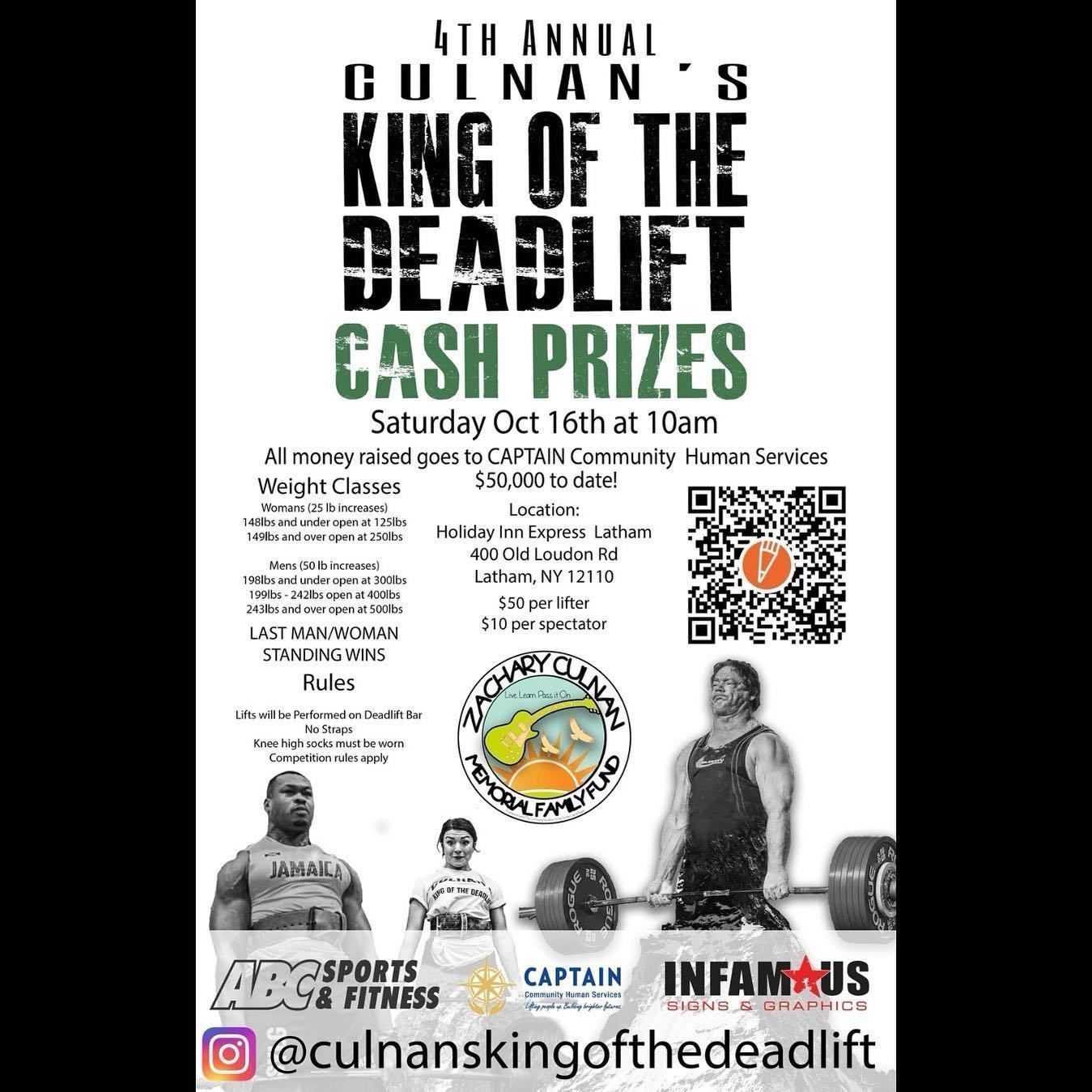 The 4th Annual Culnan's King Of the Deadlift will be held Saturday October 16th, 2021 at the Latham Holiday Inn. All lifters are welcome, whether you're a new lifter or experienced lifter, this event is for you! The event will be $50 per lifter (includes event shirt) and $10 per spectator with cash prizes for winners and raffles at the event. 100% of the proceeds will benefit CAPTAIN Community Human Services @captaincares through the Zachary Culnan Memorial Family Fund. Over the past 3 events we have been able to raise $50,000 to date!