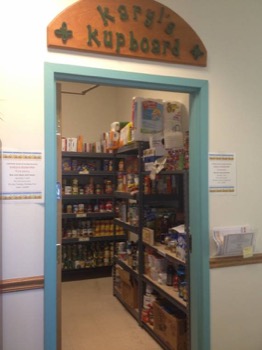 CAPTAIN CHS operates an Emergency Food Pantry known as "Karyl's Kupboard," located in CAPTAIN CHS's Clifton Park office and open to any member of Saratoga County who is in need of food. Individuals may use the pantry once every 30 days.
Karyl's Kupboard receives generous donations from caring individuals, families, schools, churches, organizations, and businesses in our community throughout the year. We are also a proud member of the Regional Food Bank of Northeastern New York.
Pantry Hours - No appointments are necessary. You will need to fill out a simple application.
Monday 10am - 3pm
Tuesday 10am - 3pm
Thursday 10am - 3pm
 What to bring to your first visit
  Photo ID - you will need photo ID for each visit
  Proof of address in Saratoga County
  Last two pay or benefit stubs (for your first visit only)