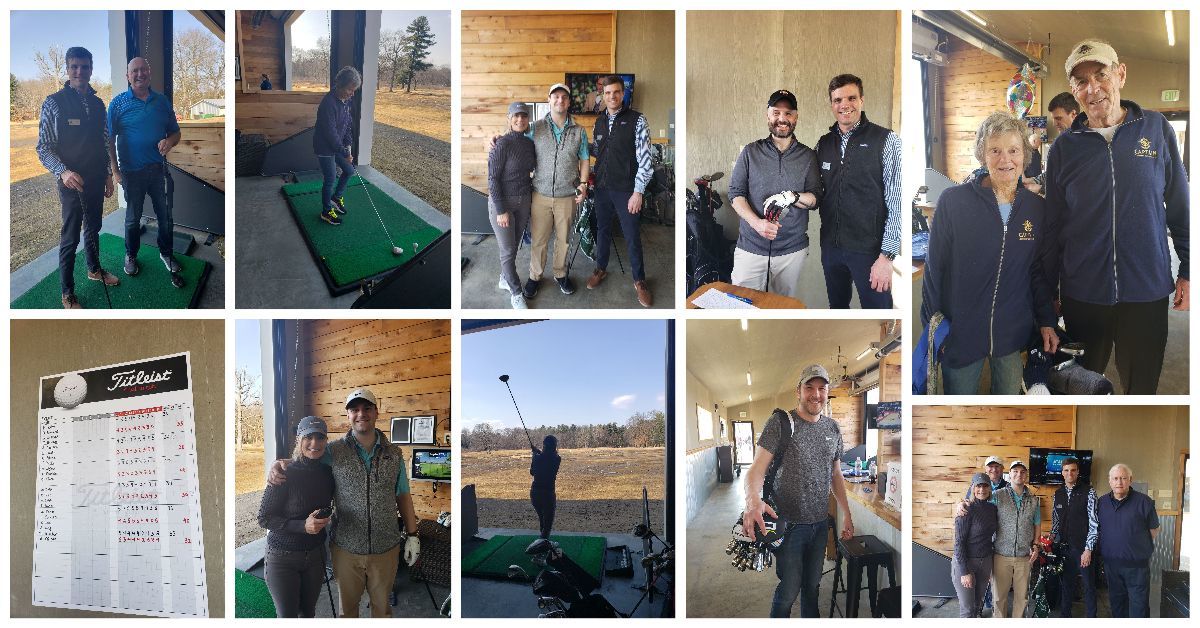 Thank you to all who participated in our 2nd Annual Swing Into Action: Play Winter Golf for CAPTAIN CHS!
Congratulations To Our Award Winners!
Low Gross and Best Dressed Foursome: Sunmark Credit Union - Amber Cooleen, Cathy Goska, Jay Singh, and Audrey Stone
Low Net: The Sunway Team at Morgan Stanley - Mary Irish, Graham Irish, Richard Irish, and Robert Dwyer
Longest Drive: Kevin Riley, George Normandin, Bill Caprood, and Joel Beecher
Closest to The Pin: Lawrence Corbett, Susan Dwyer, Bill Long, and Anne Long
A BIG THANK YOU to Our Sponsors:
FLIGHT SPONSOR - The Sunway Team at Morgan Stanley
PROGRAM SPONSORS - C.T. Male Associates and Machnick Builders, Ltd
THANK YOU to Our Supporters: Price Chopper Supermarkets and Northway Golf Center!
We appreciate your support and look forward to hosting the event next year!