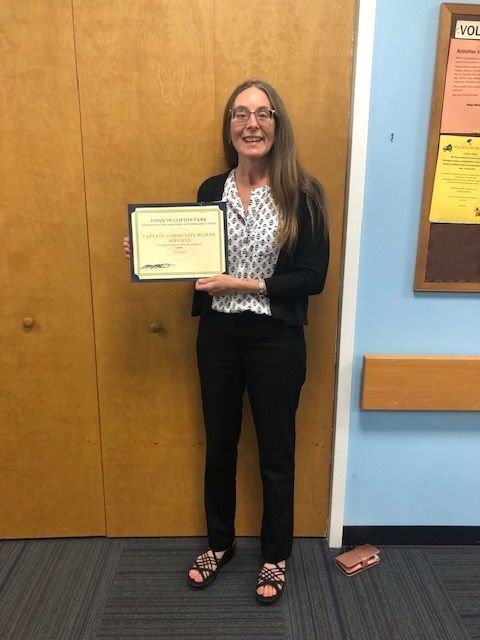 WOW! Thank you to the Town of Clifton Park for providing funds to support kids, families, and seniors in the community. We're humbled to have your endlessly generous support and faith in our good work!
The funding was in connection with American Rescue Act funding the Town received. The Town created a special fund to support non-profits in the community.
The fund is called the Town of Clifton Park Community Preparedness and Resiliency Fund.
CAPTAIN CHS received $4,000 to support our programs around food insecurity and hunger, primarily to support food delivery from our Food Pantry to low-income individuals and families who are homebound or lack transportation that reside in Clifton Park.
Pictured is our Associate Executive Director, Fern Hurley, with a certificate for the funds.