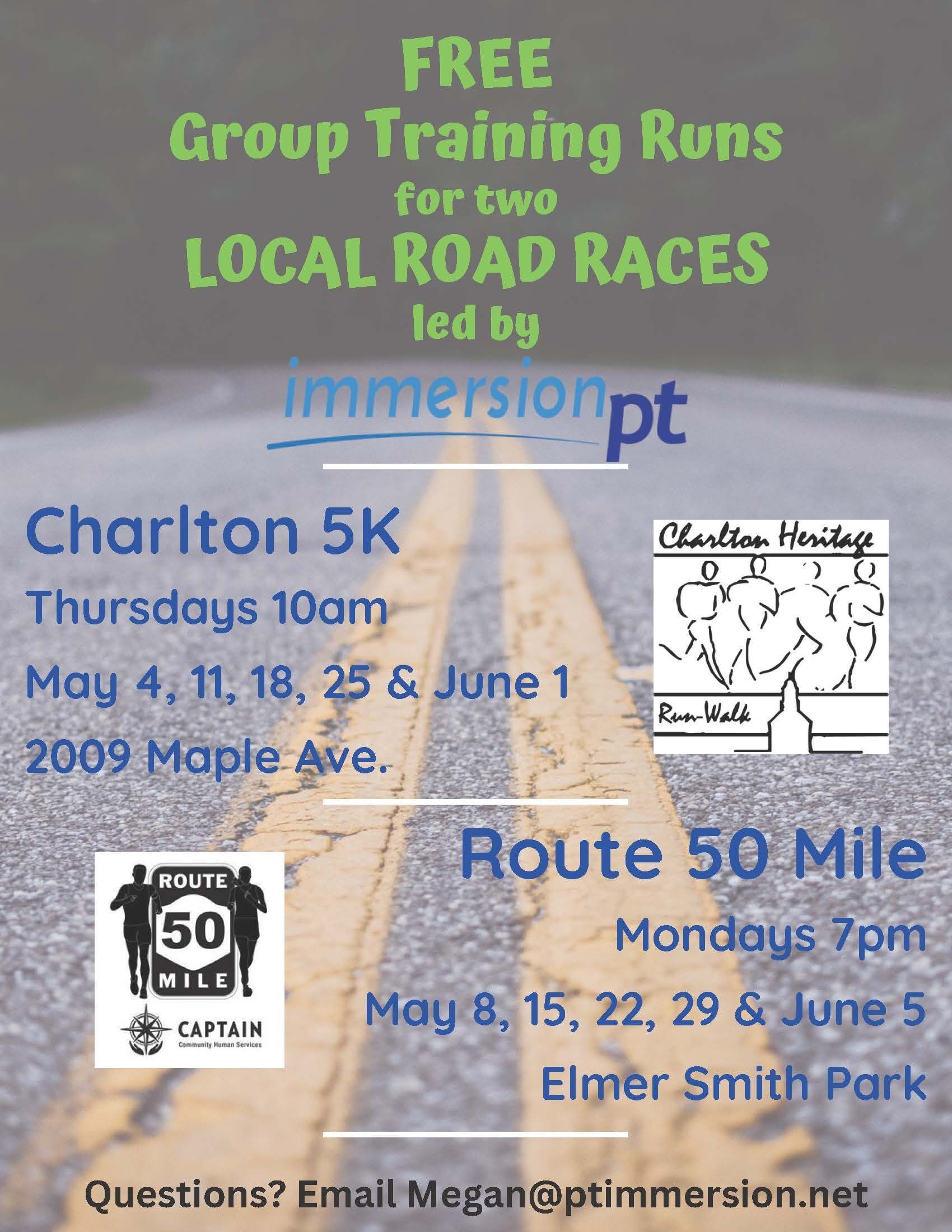 If you run, you are a runner
I coach athletes from 7th grade to 70+ years old, including sub-5:00 milers, 5+ hour marathoners, and everyone in between. I work through rehabilitation and injury prevention programs with people who run every day, and those who find ways other than running to move their body to stay physically active and healthy. When I attend races myself, I see and talk with people who are there to support the charity but don't run regularly, the parents who are trying to keep up with their kids, and the more consistent or competitive runners who are looking for a personal best time or a win.
In all of these scenarios, I often hear a statement to the effect of "… but I'm not a real runner" and my heart sinks. I hold firm to the idea that if you run, you are a runner. Running takes many different forms and there are a lot of factors that go into one's running story: natural talent; commitment to training; preferred distances or terrain; age; running age (i.e., how long one has been running rather than chronological age); opting for the climate-controlled treadmill over the blustery winter wind; or simply the intent and focus of one's running. All of these play a role in each runner's unique journey.
As a coach, my top priority is for my athletes to be healthy and happy. When that happens, they are more likely to achieve their training and performance goals. Multiple research studies have demonstrated the positive effects of physical activity on depression, anxiety, heart health, and even some cancers; running and other forms of exercise such as lifting weights, cycling, and plyometrics, can help you to live a longer and happier life.
Since 2021, I have hosted the Empowering Female Athletes (EFA) Retreat (http://www.ptimmersion.net/efa). This retreat is a beautiful getaway for women of all sports and abilities – yes, even those who identify as "weekend warriors". We offer a variety of workshops and activities that are structured around the idea that if you intentionally move your body for exercise, you are an athlete. Sound familiar??
There are many races in the Capital Region – and around the world! – that welcome runners of all ages, abilities and levels of competitive spirit. The Route 50 Mile is one of them, and I have been fortunate to run in this race several times since its inception in 2008. I chose to sponsor the Route 50 Mile again this year because of its focus on inclusion of all levels. The crowd support along the route, free Stewart's ice cream at the end, and a parade right after are all fun additions that make the race stand out among others in the area. My daughter was one of the last to finish in 2022, and she received exactly the same perks as the leaders!
You are part of the running community too, and we want you to participate in races and events. If you feel unprepared, confused, or intimidated, show up anyway! There will always be plenty of friendly runners milling around at races who won't hesitate to share their favorite training tips or anxiety-reducing strategies. If you want to commit to more structured training, find a running coach who will support you, teach you, and individualize a plan based on your needs, schedule and goals.
If you run, run-walk, jog, or shuffle -- you are a runner. You belong here. I hope to see you at the Route 50 Mile!
Dr. Coach Megan
---
Megan R. James, PT DPT
USATF Level 2 Running Coach
Owner, Immersion PT, PLLC
www.ptimmersion.net
megan@ptimmersion.net