YOU can make a difference ... one child, one individual, one family at a time
Dear Friends,
How do girls end up being sold online for sex?
While a shocking question, it's one that must be asked. Recently, CAPTAIN CHS held a movie screening of "I Am Jane Doe," a documentary that tells the story of how young girls get caught up in sex trafficking, and the struggle to prevent them from being sold online. Sadly, trafficking doesn't just happen online or in big cities. This is happening in our own backyard, and CAPTAIN CHS is doing everything we can to help these young people escape this life and move forward with hope and dignity.
In 2016, CAPTAIN CHS's Street Outreach Program received a call from the State Police. They had just arrested a 14 year old for prostitution. Lisa (not her real name) had been recently released from a local mental health facility where she had been lured into a sex trafficking situation by another patient.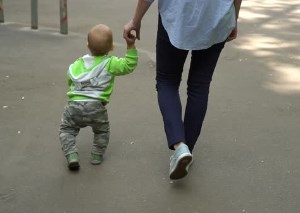 You see, Lisa was raised in poverty by a single mom in a small town in southern Saratoga County. Lisa's mom did the best she could, often working two jobs to make ends meet, resulting in little time spent with Lisa and her older brother. Lisa watched one day while her brother overdosed on heroin. She made the 911 call that saved his life -- that also sent him to prison. He left behind a son that Lisa and her mom are now raising.
Since her arrest last year and with services and support provided by CAPTAIN CHS, Lisa has made a visible and remarkable change. When we met her, she could barely make eye contact, was using alcohol and marijuana, and was having difficulty regulating her mental health condition. After a stay in our Runaway and Homeless Youth Shelter, and intensive counseling, Lisa is working towards her high school diploma, has a job at a fast food establishment, and holds her head high. She adores her nephew and is proud to help her mom raise him.
"Lifting people up, building brighter futures" is not just a slogan at CAPTAIN CHS. 
It is our commitment every day.
Lisa's mother has also used numerous other CAPTAIN CHS services, such as our food and hygiene pantry, rental assistance, and vouchers at CAPTAIN's Treasures. But the program that has had the most astounding impact is Getting Ahead – a fourteen-week group course that helps people in poverty find their way out. With the help of a CAPTAIN CHS mentor, Lisa's mom has found stable housing for her family, and can better manage her budget while raising her daughter and grandson. Both Lisa and her mom know they still have a way to go, but are happy and proud of the progress they've made in the past year.
Lisa's story is, by no means, an isolated case. Daily, with the financial and volunteer support from people like you, CAPTAIN CHS helps those in our region who are in crisis. Poverty, the opioid epidemic, hunger, sex trafficking, mental health issues, family dysfunction and homelessness are just some of the issues we deal with daily -- and we need your help.
With your gift, you become our partner in this life-saving and life-changing work.
If you're wondering, "What can I do to help someone like Lisa?," please consider this opportunity to change one life now and donate today. Send in the form below to 543 Saratoga Road, Glenville, NY 12302, or pay online at www.captaincares.org. Every single dollar helps us serve our neighbors in need and in jeopardy, and this year, your donation will be matched dollar-for-dollar, up to $40,000.00!
You can also volunteer; educate yourself by renting "I Am Jane Doe" on Netflix, taking a tour of CAPTAIN CHS and our sites, and visiting our website at www.captaincares.org. Keep up to date by following us on Facebook and including your email below to receive our newsletters.
Thank you for helping lift people up and build brighter futures, right here in your community.
Wishing you and yours a happy and healthy holiday season,
Sue Catroppa, Executive Director