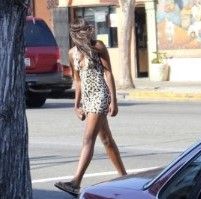 While it may not be called an "epidemic" or a "crisis," sex trafficking in youth and young adults is something that's very real in the Capital District. 
Over the last four years in Saratoga County alone, there have been 14 confirmed cases of trafficking with victims just as likely to be living in the house nextdoor as they are to be homeless. "The biggest misconception of trafficking is that it only targets homeless youth," says Bri Phillips, Street Outreach and Safe Harbour Program Manager. "While they are vulnerable to trafficking, it can also happen to students at your school, your nextdoor neighbor…anyone. Traffickers target vulnerable people and use tactics of manipulation, fraud, force, and coercion. Many times, when a youth is trafficked, it starts out as any old relationship. Then down the road something happens where it is flipped, and the youth can't leave the situation."
Twenty-twenty is the fifth and final year of a NYS-funded partnership with CAPTAIN CHS, Saratoga Center for the Family, and the Saratoga County Department of Social Services to combat the sexual exploitation of youth, ages 13-21, in our area. It's also a year in which the Federal government failed to fund any street-based youth homelessness programs in New York State, despite the growing need.
"People don't think it's happening in some of the great communities that we live in here," says John Kelly, Safe Harbour Coordinator for Saratoga County. But John and CAPTAIN CHS's staff have seen the tattoos used to brand young girls. They've witnessed the face of a girl treated for a skull fracture at Saratoga Hospital after being beaten. They know the details of cases like the sting operation at a Clifton Park hotel involving a 15-year-old who was sent by her family in Illinois to be cared for by an aunt in Schenectady who ended up being her trafficker.
Within the Capital District, trafficking often crosses county lines and being visible in Saratoga remains key. "We target several areas on our street shifts - libraries, coffee shops, soup kitchens, health centers, schools, parks, shelters, laundromats -  and we are not afraid to approach youth on the street and just start talking about our program," Bri says. In addition to identifying at-risk youth through outreach activities, CAPTAIN CHS often receives referrals from concerned parents, community members, school providers, or community services.
Bri says youth in poverty are often among those at high risk of becoming a sex trafficking victim. "Within a homeless situation, we often see what I call 'transactional relationships'," she says. "'I will let you sleep on my couch if you pay me $20' or 'I will buy you a brand new cell phone if you do this for me.'"
"I would argue the most important aspect of our program is that we see and treat the youth as the experts when it comes to how to help them. I find that so many youth have sat across from providers who say they know exactly what needs to be done without really listening. Youth ask, 'What makes you different'? And I say, 'Because this actually has nothing to do with me, from here on out I would like you to show me how we can navigate out of this together.'"
With the growth of social media and technology, the demand for prevention education around the sexual exploitation of youth is increasing. Funding for Safe Harbour will end in 2020, CAPTAIN CHS and our grant partners are working to create a sustainable model and continue to provide these valuable services going forward.
"CAPTAIN CHS's motto is 'Lifting people up. Building brighter futures,' which is the center of everything we do," says Andy Gilpin, Associate Executive Director. "We continue to rely on our community's support for these programs, and recognize this is a collaborative effort between CAPTAIN CHS, local agencies, our volunteers and community members. We won't give up on these kids or the programs and services that help them safely exit the streets."
CAPTAIN CHS currently operates the Street Outreach Program in Saratoga, Fulton, and Montgomery Counties, and the Safe Harbour Program in Saratoga and Schenectady County.
Thank you to Volunteer Press Corps member Tom Schwendler for this article.