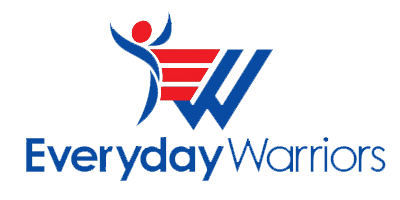 Everyday Warriors Golf Tournament
Dear Player, Manager, or Business Owner,
This year on September 27, Everyday Warriors will hold their first annual golf tournament for the "CAPITAL DISTRICT CHAPTER OF THE EVERDAY WARRIORS FOUNDATION." Everyday Warriors is a group of men and women who know how hard it is at times to overcome adversity, especially if you're trying to do it all by yourself. They use various sporting and recreational events to help local charities in need with helping Veterans, First Responders, at risk youths and families and other community members engage in work, recreational, and social activities that they would not be able to because of their situations. They help them live their life instead of just being alive! One example, a 35-year-old quadriplegic Veteran to Stand Up and see his wife face to face for the first time in 12 years! They have chosen this year's recipients to be Stride Adaptive Sports, CAPTAIN Community Human Services, and the Capital District Veterans Run. All these not-for-profits have 501(c)3 accreditation and were vetted by their Executive Committee.
Sponsorship opportunities for the tournament are:
Tee Sponsor or Hole Sponsor - $250 - Sponsor recognized with sign at tee/hole, name on sponsor board and our media site.
Putting contest / Longest drive contest - $500. Sponsor recognized with sign, name on sponsor board and on our media site.
Breakfast / Lunch Sponsor - $1,500. Sponsor recognized with sign, name on sponsor board and on our media site.
Signature Sponsors - $2,500. Sponsor receives Business Title / Logo sharing tournament with Everyday Warriors Foundation, press releases.
Items, Services and/or monetary donations are also appreciated.
Tournament fees: Players each $135 / $540 four foursome. Para golfers, Vets, and First Responders $85 or $340  per foursome.
Registration time is 8 am, shotgun at 9 am at the Fabulous Fairways of Halfmoon Golf Course.
There will be a continental breakfast served as well as a hamburger and hot dog / chips / beverage at the turn and a dinner and prizes afterwards!
CALL 518-423-3398 TO REGISTER!