13th Annual Route 50 Mile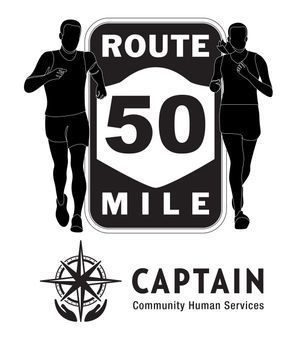 Thank you to all for helping us continue the tradition of the Annual Route 50 Mile by participating in our in-person race this year! Although, we weren't able to get together in 2020 and 2021 for this wonderful race, the in-person race was a smashing success!
Congratulations to the male champion, Shaun Donegan with a time of 4:25.1 and the female champion, Janelle Rothacker with a time of 5:15.5! Please check out the rest of the race results and photos below. As well, read the race story written by our Race Director, Pete Sheridan!
For any questions, please contact us at psheridan3@nycap.rr.com or jocelyn@captaincares.org.
Our 2022 Sponsors
Thank you to our Major Sponsors!
Thank you to our Partnering Sponsors!
Thank you to our Contributing Sponsors!
Thank You for Your Support!