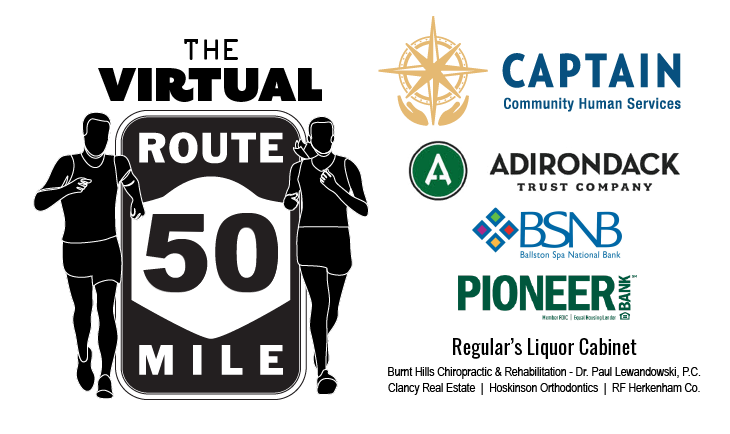 Virtual Route 50 Mile FAQ
What are the requirements for participation?
All participants must avoid gathering in large groups and running the same time. No one should be running on the grounds of a high school track. This is not only against district policies but can result in discrepancies in the GPS watch measurement. We might suggest a bike trail as the ideal course. Take social distancing seriously!
What are the requirements of the course I choose?
GPS distances must be within 0.01 miles to be "legal" (i.e. 0.98 is not okay by 0.99 is alright). The mile must be on reasonably level ground. No downhill runs! Please choose a route that is safe for you and your family and allows you to practice social distancing.
How do I submit my results?
All results must be submitted by 12:00pm noon on Monday, June 15th.
We accept results on the honor system, so you can track your distance and time however you like.
The most accurate way to do this is by using a Running GPS watch, but there are also several free smartphone apps available for iPhones and Android devices that are acceptable. You can find a list of them here.
If you have a fitness tracker, GPS watch, or tracking app on your phone, you can simply snap a picture of your watch or take a screenshot of your tracking app and upload the image to our site. If you're manually tracking your run, you can submit a photo of your stopwatch, and include details of your run in the "notes" section.
How do I submit photos?
You can submit photos on on our website by clicking here.
You can also submit photos by sharing to the CAPTAIN CHS Facebook page or using the hashtag #Route50Mile on Instagram.
Where can I find the race results?
We'll post the results on our Route 50 Mile webpage and email them out to all participants by the end of the day on Wednesday, June 17th.
Questions?