Emergency Runaway & Homeless Youth Shelter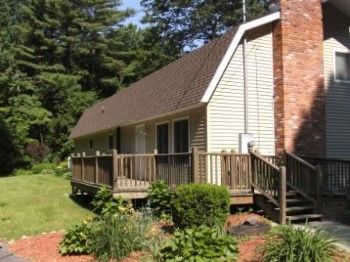 Need help now? 
Call or text 518-369-9928
The CAPTAIN CHS Runaway & Homeless Youth Shelter is a temporary shelter certified by the NYS Office of Children and Family Services serving youth ages 13-17 who are homeless, runaway, or in an otherwise unsafe situation. Youth can utilize our program and services for up to 30 days or as long as is necessary, and know that they will be safe and find refuge in a home-like environment.
The Youth Shelter provides case management services and involves the youth in daily activities while they receive support and encouragement from trained adults they can trust. During their stay, all efforts are made to connect youth with a safe and stable home, by reuniting the youth with their families or with another permanent living arrangement.
The Youth Shelter operates around the clock, every day of the year, accepting youth 24-hours a day from various locations and referral sources.
For safety purposes, the Youth Shelter's location is confidential.
Our mission includes working with youth, individuals, and families who are dealing with housing crises, homelessness, and runaway issues. We are always available at no charge to runaways, the truly homeless, and those at risk of homelessness, and will remain committed to this.
About the Youth Shelter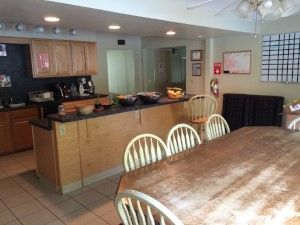 The CAPTAIN CHS Emergency Runaway and Homeless Youth Shelter opened in 1998 and serves male and female youth ages 13 to 17. Certified by the New York State Office of Children and Family Services (OCFS), the Youth Shelter is a safe haven for teens who are runaways, homeless, or in danger of becoming homeless. Many of the youth who come to the Youth Shelter have experienced high levels of family conflict, domestic violence or sexual abuse and are often struggling with serious emotional issues. The Youth Shelter provides a safe, stable and consistent environment of care for these youth until such time that a permanent living situation can be arranged. The Youth Shelter works with community agencies and providers, county officials, and families of youth to help resolve the issues and circumstances that have led to the youth's homeless situation. CAPTAIN CHS prides itself on providing a high level of care and advocacy for the youth as they work through their individual and unique issues.
The Youth Shelter is located in the Town of Malta and serves youth from eight surrounding counties: Saratoga, Washington, Warren, Schenectady, Albany, Rensselaer, Montgomery and Fulton. Youth are provided with a comfortable living situation in a beautiful natural, wooded setting that is free of crisis and that resembles an average residential home. Having this refuge and level of consistency in their lives allows the youth to stabilize. With the help of case managers, the youth work to reunite with their estranged family or guardians, or to find an alternative living situation that meets their needs. Additionally, all youth work on individualized service plans, which help identify goals and strategies for dealing with the issues that contributed to their homelessness.
The Youth Shelter operates around the clock, every day of the year. CAPTAIN CHS accepts youth 24-hours a day from various locations and referral sources, with the goal of providing immediate emergency shelter to youth in crisis. We actively market and advertise a 24-hour crisis phone line, which is staffed by an on-call supervisor who can help youth, their families or other providers coordinate shelter for the youth.
On-Call Emergency Phone/Text answered 24/7/365     518-369-9928
To protect the confidentiality of our residents and the program, please do not take donations directly to the Youth Shelter. Instead, drop off all donations or mail them to CAPTAIN CHS's Clifton Park office at 5 Municipal Plaza, Suite 3, Clifton Park, NY 12065.  
---
Youth Shelter Programs
Runaway Awareness and Prevention is a focus for CAPTAIN CHS and our Youth Shelter is designed to offer relief to families and youth who are facing housing instability, are at risk of running away, or are entering into an unavoidable state of crisis. This is a prevention service and a runaway intervention program.  We can assist with offering respite from difficult situation.
Crisis housing services for youth facing a runaway, homeless, or immediate housing crisis.  We can provide a safe, stable, and supportive environment of care as our professional staff work to help identify the issues and circumstances causing the housing instability, and identify alternatives for safe housing or work with families and legal guardians to mediate the situations for a safe return home.
Our After-Care Program is a voluntary services available for exiting residents to aid in the transition back home. The aim is for the youth to continue with their goals, help rebuild family relationships, and prevent reoccurrences of homelessness.
---
Common Questions About the Youth Shelter
Q:  If I stay at the CAPTAIN CHS Youth Shelter, where would I go to school?
A:  All residents can attend their regular school or the Youth Shelter's local school district.
Q:  Who would be notified about me staying at the CAPTAIN CHS Youth Shelter?
A:  We notify your parents that you are safe and staying with us, and your school if appropriate. Remember, the Youth Shelter's location is confidential.
Q:  What if I do not go to school? Could I still come to the CAPTAIN CHS Youth Shelter?
A:  All residents are encouraged to attend school. If you are not enrolled, we can help you enroll, find a job, or study for your GED.
Q:  What if I come to the CAPTAIN CHS Youth Shelter and I don't like it?
A:  The CAPTAIN CHS Youth Shelter is a voluntary program. Residents may choose to leave whenever they wish, as long as an appropriate plan is in place.
Q:  How long can I stay at the CAPTAIN CHS Youth Shelter?
A:  Each resident's stay depends upon his or her needs, and usually does not exceed 30 days.