Coats for CAPTAIN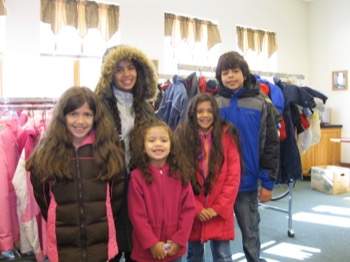 Please stay tuned for information on the 2018 Coats for CAPTAIN Program, to be posted in early fall.
Come to CAPTAIN CHS's Clifton Park office 9am-4pm, Monday-Friday, during October and early November to choose a coat, snow pants and/or boots.
CAPTAIN CHS gives out coats, snow pants and boots during October and early November, in a variety of sizes from infant through adult to qualifying members of Saratoga County.
If you'd like to donate or host a coat drive, contact Mary at mary@captaincares.org or 518-371-1185.