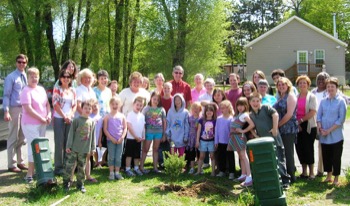 Mission and Vision
CAPTAIN Youth and Family Services supports and empowers youth, adults and families on their journeys to personal growth and self-sufficiency.
As a volunteer-driven organization, CAPTAIN Youth and Family Services strives to be a recognized leader in developing youth leadership, and empowering individuals and families to overcome adversity and become self-sufficient.
History
In 1977, a group of concerned parents, teens and community members came together to create a grassroots organization to help troubled teens. That movement soon became known as CAPTAIN -- Community Action for Parents, Teens and Interested Neighbors. Since then, CAPTAIN has developed into one of the most recognized and highly respected volunteer-driven organizations serving the principal needs of youth, individuals and families in Saratoga County and beyond.
For 40 years, CAPTAIN has been providing programs that address the core issues facing our society today, including homelessness, poverty, youth violence, underage drinking, drug use, academic failure, family dysfunction, and human trafficking. CAPTAIN approaches these issues through numerous programs and services.
The ongoing success of these programs is due, largely in part, to an extremely strong and dedicated CAPTAIN Volunteer Corps. To learn more about volunteering, click here.