Our over thirty programs and services in the areas of hunger, homelessness, economic crisis, community support, and empowerment are designed to lift people up and build brighter futures.
Learn more.

In need of assistance? You can find a quick guide to our programs here.
Find help now.

Improve our community by joining our cause and donating your time, talents, or treasures. You'd be surprised at how far a donation can go, and what a huge difference a little bit of your time can make.
Read more.
Runaway & Homeless Youth 25th Anniversary Celebration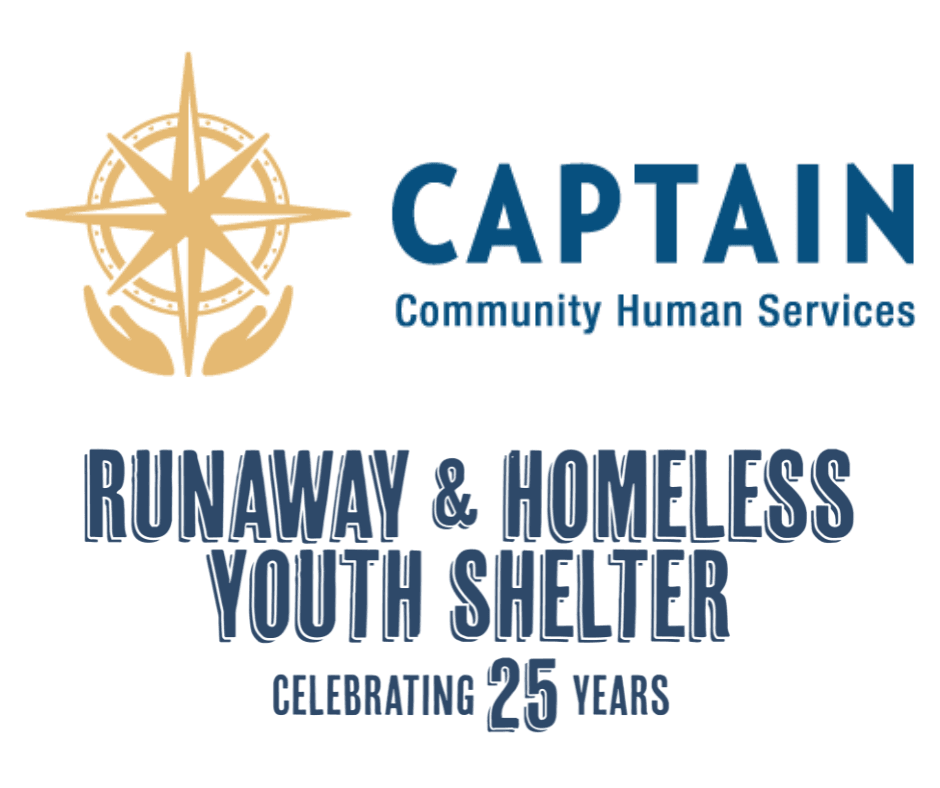 Join us to celebrate 25 years of making a difference for local teens in crisis at the CAPTAIN CHS Runaway & Homeless Youth Shelter! We'll be offering light refreshments and a cash bar as we share the stories heroes like you have made possible over the years and talk about how we can build a strong foundation for another 25 years to come.