Our over thirty programs and services in the areas of hunger, homelessness, economic crisis, community support, and empowerment are designed to lift people up and build brighter futures.
Learn more.

In need of assistance? You can find a quick guide to our programs here.
Find help now.

Improve our community by joining our cause and donating your time, talents, or treasures. You'd be surprised at how far a donation can go, and what a huge difference a little bit of your time can make.
Read more.
B Your Best with Dr. Benita Zahn!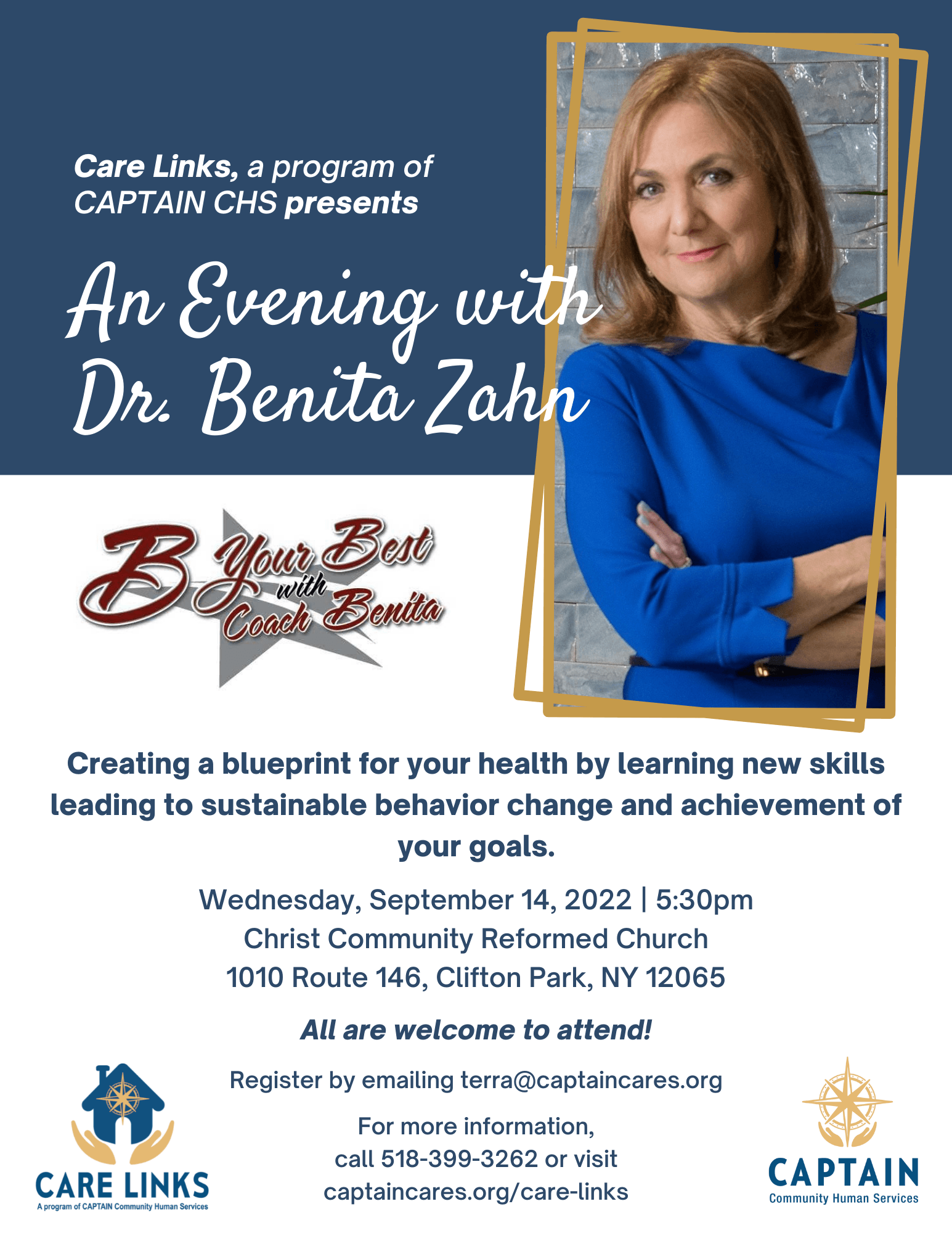 Join us for B Your Best with Dr. Benita Zahn, presented by Care Links. Create a blueprint for your health by learning new skills leading to sustainable behavior! Free and all are welcome to attend.