Our over thirty programs and services in the areas of hunger, homelessness, economic crisis, community support, and empowerment are designed to lift people up and build brighter futures.
Learn more.

In need of assistance? You can find a quick guide to our programs here.
Find help now.

Improve our community by joining our cause and donating your time, talents, or treasures. You'd be surprised at how far a donation can go, and what a huge difference a little bit of your time can make.
Read more.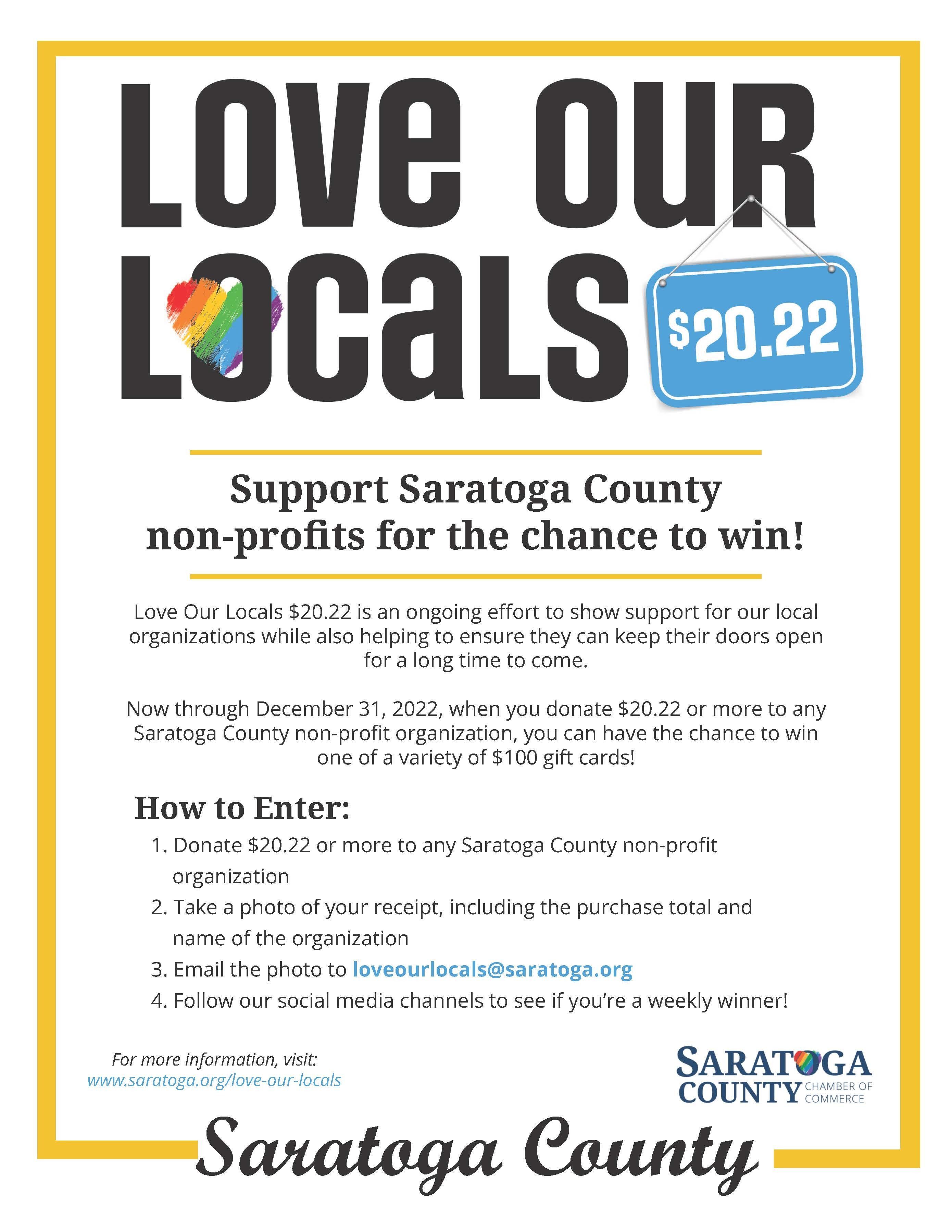 Beginning October 21 and running through December 31, when you spend or donate $20.22 or more at a local business or non-profit, you could be eligible to win one of a variety of $100 gift cards from the Saratoga County Chamber of Commerce!
This year, they want everyone to think big. Whether shopping local, dining out, paying for a service, hiring a contractor, taking a fitness class, donating to a good cause, or sending flowers, any purchase or donation of $20.22 or more counts!
Click the link below for more information.