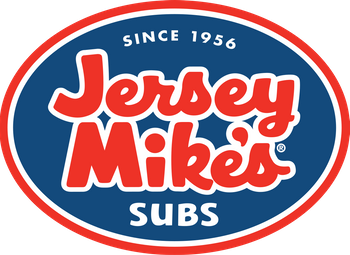 Jersey Mike's Month of Giving: March 2023
Day of Giving: Wednesday, March 29th!
Thank you, thank you to everyone who came out for this year's Jersey Mike's Day of Giving!
And a great, big thank you to the management and staff at all fourteen Jersey Mike's shops for your hard work, long hours, and commitment to being a sub above!
Check out some photos from this year's Day of Giving!
---
Participating Jersey Mike's Locations
Albany

109 Wolf Road
Albany, NY
518.650.8996

Amsterdam

4930 State Highway 30
Amsterdam
518.842.2222

Clifton Park

5 Southside Drive
Clifton Park, NY 12065
518.371.2828

Dewitt

3401 Erie Boulevard East
Dewitt, NY
315.802.7745

Glenmont

380 Feura Bush Road
Glenmont, NY
518.445.7827

Guilderland

1206-10 Western Avenue
Guilderland, NY
518.275.0080

Latham

800 Loudon Road
Latham, NY
518.608.0122

Malta

4 Kelch Drive
Malta, NY
518.450.1039

New Hartford

4759 Commercial Drive
New Hartford, NY
315.765.8044

Oneonta

5001 NY-23
Oneonta, NY
607.267.4359

Queensbury

756 Upper Glen Street
Queensbury, NY
518.741.0296

Rensselaer

307 Troy Road
Rensselaer, NY
518-328-0444

Rotterdam

1410 Altamont Avenue
Rotterdam
518.280.2413

Saratoga Springs

3057 Route 50
Wilton Plaza
Saratoga Springs, NY
518.450.7433