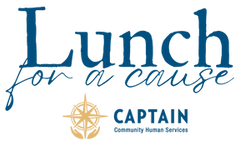 Tuesday, November 15th | 11:30am - 2:00pm

Bentley's Tavern

4 Hemphill Place, Parade Ground Village, Malta, NY 12020
Come have lunch and support CAPTAIN CHS! Dine-in or Take-out!
Bentley's is generously donating 20% of luncheon proceeds!
Enjoy a delicious lunch, mingle with friends and neighbors, and learn more about the good work happening in your community!
Questions? Contact Belinda at 518-505-1824 or belinda.cross@esamllc.com
*Note: Registration is free and does not include the cost of lunch itself.