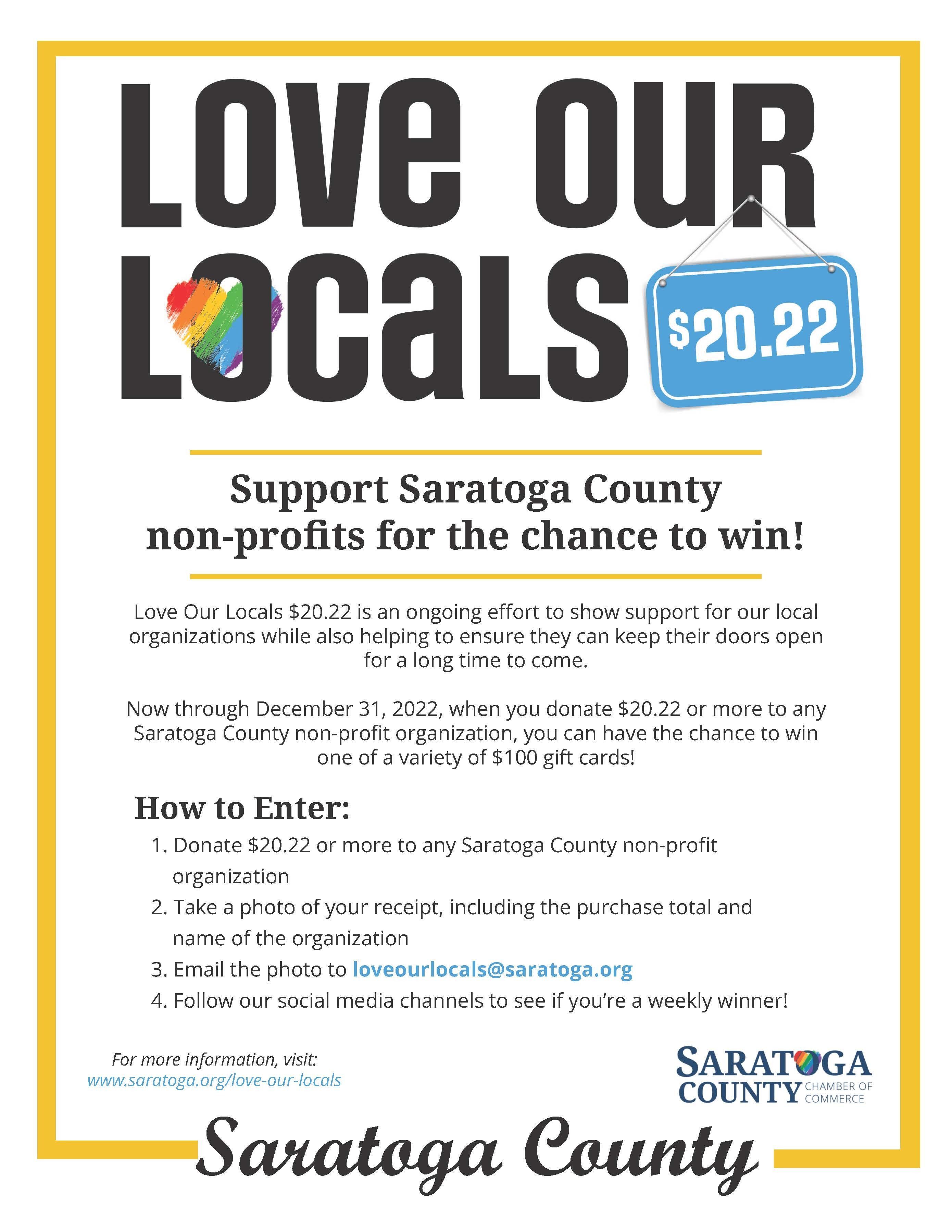 Beginning October 21 and running through December 31, when you spend or donate $20.22 or more at a local business or non-profit, you could be eligible to win one of a variety of $100 gift cards from the Saratoga County Chamber of Commerce!
This year, they want everyone to think big. Whether shopping local, dining out, paying for a service, hiring a contractor, taking a fitness class, donating to a good cause, or sending flowers, any purchase or donation of $20.22 or more counts!
Click the link below for more information.