Seminar: 12 Financial Solutions Every Household Should Take Seriously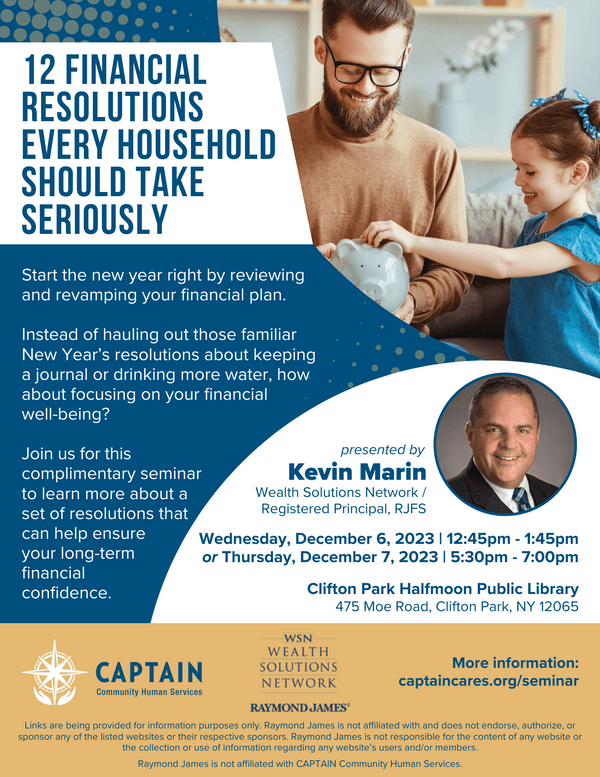 Start the new year right by reviewing and revamping your financial plan.
Instead of hauling out those familiar New Year's resolutions about keeping a journal or drinking more water, how about focusing on your financial well-being?
Join us for this free seminar to learn more about a set of resolutions that can help ensure your long-term financial confidence.