Care Links, a program of CAPTAIN Community Human Services, is proud to be celebrating our 25th year of service to seniors in Southern Saratoga County! At Care Links, we strive to make it possible for seniors in the community to live active lives in their own homes by connecting seniors with dedicated volunteers who provide services such as transportation, friendly visits, shopping and errands, and more.
Claire Murphy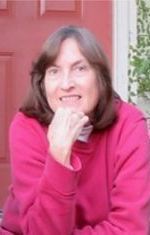 We've been incredibly lucky to have Claire Murphy as one of our wonderful volunteers. Claire a 68-year-old retiree is a health policy analyst in the NYS Department of Health, who enjoys reading, travel and gardening.  She grew up in NJ in the NYC metro area, (not far from the George Washington Bridge). She has also lived in Connecticut, Maine and NY. Claire would like to get back into study of psychology when the schools re open as psychology research would bring her back into touch with others interested in the workings of the human mind.
We asked Claire to share in her own words about her experience in making a difference in the lives of those she encounters through the Care Links program.  
What made you decide to volunteer with Care Links?
"I wanted to do something that involved people, and I like to have a project that needs to get done. Gardening and reading can get a little introverted, and Care Links gets me more engaged with people. I like to drive so I volunteered to drive folks to doctor appointments, meetings, shopping etc. I like getting things done." 
What have you personally gained through your experience with Care Links, what have you enjoyed the most?
   "I love meeting interesting people and having something important to get done during my day." 
How do you make the most out of your experience with the seniors you come in contact with?
"I love the folks with interesting stories to tell, and also the ones who take an interest in me. One of my regular riders who is in physical therapy encourages me to keep up with my yoga classes." 
What advice would you give to someone interested in volunteering with the Care Links program?
"Be specific about what you want.  Some of us like to work directly with people, others like to do more administrative tasks. What is missing from your life that you could gain from the needs of this program?"