Care Links, a program of CAPTAIN Community Human Services, is proud to be celebrating our 25th year of service to seniors in Southern Saratoga County! At Care Links, we strive to make it possible for seniors in the community to live active lives in their own homes by connecting seniors with dedicated volunteers who provide services such as transportation, friendly visits, shopping and errands, and more.
Ken Varley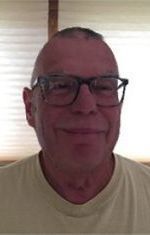 We were incredibly lucky to have Ken Varley as one of our wonderful volunteers. One of the benefits of working with the Care Links program is having the opportunity to work with exceptional volunteers; Ken was one of these volunteers. Ken, a 73 year old, retired attorney, married to his loving wife, Nancy and lifetime resident of the Capital District (living most of his life in Waterford) recently passed away.
Not long before his passing, we had asked Ken to be one of our volunteers in the "Care Links Spotlight" to share his thoughts with others on his experience in making a difference in the lives of those he encountered through the Care Links program. 
What made you decide to volunteer with Care Links?
"I had a desire to do something to assist older adults and to support a program that I hope will still be around when I need it."  
What have you personally gained through your experience with Care Links, what have you enjoyed the most?
"I have enjoyed meeting the many clients and learning about their lives. I have been impressed by the resiliency of many of the seniors I have met. I am inspired by how they cope with adversity.  

Many of them are interesting  people who enjoy talking about their former careers, their families, or hobbies. they are always very thankful for my willingness to drive them." 
How do you make the most out of your experience with the seniors you come in contact with?
"By talking to them to understand their life histories and the challenges they currently face." 
What advice would you give to someone interested in volunteering with the Care Links program?
"I would definitely urge anyone who is thinking of volunteering to do so. You will get a sense of satisfaction from assisting seniors, many of whom would have a great deal of difficulty if not for the services of Care Links. You will also enjoy interacting with and learning about the lives of the clients you drive."