Care Links, a program of CAPTAIN Community Human Services, is proud to be celebrating our 25th year of service to seniors in Southern Saratoga County! At Care Links, we strive to make it possible for seniors in the community to live active lives in their own homes by connecting seniors with dedicated volunteers who provide services such as transportation, friendly visits, shopping and errands, and more.
Patricia Crowley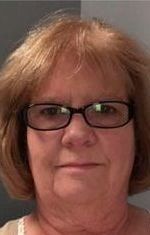 We've been incredibly lucky to have Patricia Crowley as one of our wonderful volunteers. Patricia is a retired banker and works part time at the YMCA. She has eight grandchildren aged one through twenty-one. Her grandchildren keep her busy but after retirement she found that she still needed to have a full schedule. She feels fortunate to be able to be active and decided she wanted to spend her spare time helping those who are not as fortunate. 
We asked Patricia to share in her own words about her 2-year experience in making a difference in the lives  of those she encounters through the Care Links program.  
What made you decide to volunteer with Care Links?
"I loved the flexibility and was so happy that I could work rides into my schedule at my convenience." 
What have you personally gained through your experience with Care Links, what have you enjoyed the most?
"I have met so many nice people; they have so much life experience and are so interesting to talk to." 
How do you make the most out of your experience with the seniors you come in contact with?
"I talk to them and ask questions about their lives. They are so anxious to talk and I love hearing their stories." 
What advice would you give to someone interested in volunteering with the Care Links program?
"Schedule rides at your convenience so that you don't feel pressured. Engage your people in conversation as much as you can. It has been a very rewarding experience for me."