Care Links, a program of CAPTAIN Community Human Services, is proud to be celebrating our 25th year of service to seniors in Southern Saratoga County! At Care Links, we strive to make it possible for seniors in the community to live active lives in their own homes by connecting seniors with dedicated volunteers who provide services such as transportation, friendly visits, shopping and errands, and more.
Susan Pierino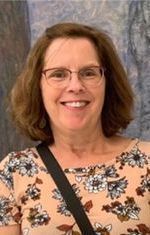 We've been incredibly lucky to have Susan as one of our wonderful volunteers. Susan and her husband have lived in Clifton Park since 1984 and raised three daughters there. When her children were little, she ran a home daycare and then pursued a 25-year career at NYSUT, in the Member Benefits Department. She loves to spend time with family and friends, travel, and volunteer at Proctors Theater.
We asked Susan to share in her own words about her 2-year experience in making a difference in the lives of those she encounters through the Care Links program.  
What made you decide to volunteer with Care Links?
"I have been volunteering with Care Links and CAPTAIN for two and a half years. My connection with Care Links actually goes back to their inception. At that time my daughter's Girl Scout troop signed up to visit seniors and do light cleaning for a year. When I retired from NYSUT, I decided to volunteer with Care Links because I know that elderly individuals, who want to live on their own, often need help with driving, cleaning, shopping, and appreciate visits. Until recently, my parents did not live near us and I would have been very grateful if there had been an organization like this to help them out." 
What have you personally gained through your experience with Care Links, what have you enjoyed the most?
"I really enjoy taking clients to appointments and doing home visits. I have met some wonderful people, who all have stories to tell and appreciate the assistance. My favorite thing is the connections we have made and I look forward to seeing them. The reward, to me is knowing that providing this service is allowing seniors to live where they choose for as long as possible. The personal connection helps alleviate isolation and loneliness, which are common issues for seniors."  
How do you make the most out of your experience with the seniors you come in contact with?
"Creating relationships with the clients is one of the highlights of working with Care Links. I try to make sure that I am not rushed so that we can enjoy the time together. If possible, we can do other errands or stop for a cup of coffee along the way. I try to take the opportunity to listen to them and to get them to tell me about themselves."  
What advice would you give to someone interested in volunteering with the Care Links program?
"Care Links is a wonderful organization, committed to providing services to seniors in our community. Without the volunteers, this would not be possible. If you are thinking of signing up as a volunteer with Care Links, I would say go into it knowing that you are really helping someone maintain their independence. The schedule for driving is very flexible, you sign up when you are available. You will develop relationships with the clients, which is very fulfilling."