Care Links 2023 Annual Appeal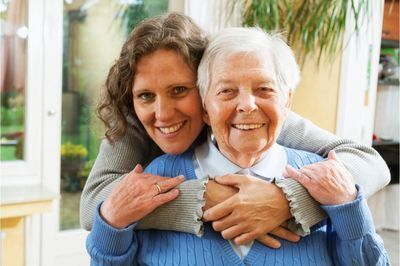 We would like to tell you a story. It's a true story about the life your generosity makes possible.
Neighbor helping neighbor.
That's what our Care Links program is all about. Linking those in need with those who care.
Last year, we got a call from Claire.
Claire lives alone in her Southern Saratoga County home of forty-two years – but she's homebound and it's lonely.
One in six seniors in our community face physical or geographical barriers that not only isolate them from friends and neighbors, but prevent them from accessing important care and valued benefits and services. These past years have only increased the need.
Seniors like Claire need you. Will you be a hero for homebound seniors and give today?
Claire isn't far from family. Her husband is just a thirty minute drive away in a local nursing home, but she can't get there. Like many seniors, Claire lacks transportation.
"He might as well be on the other side of the planet," she told us.
Unfortunately, Claire's story is not unique.
More than 20% of seniors develop health conditions that make travel difficult, with that percentage increasing with age. One in ten lack a reliable vehicle and public transportation in Saratoga County is generally confined to the Route 50 corridor. What's more, most local taxi services have ceased operations and ride-sharing services can be challenging to use and unaffordable for the elderly.
Transportation is not the only challenge facing Claire.
The decision to place her spouse in a nursing home was agonizing, as was the loneliness that followed. Yet a lack of available and affordable in-home services and a growing need for round-the-clock care forced her hand.
A spouse's move into a nursing home or long-term care facility is often a critical and major transition for their family, impacting the well-being of everyone who's been involved in daily caregiving.
Research tells us that the spouse remaining at home often experiences loneliness, grief, exhaustion, and a sense of guilt from the decision and change. Their daily routine, which once encompassed all of the emotional and physical needs of their loved one, is now void of that responsibility.
The time that was once filled with companionship is now empty.
Yet, because of you, Care Links has been there for Claire. Will you be there for the next senior in need?
For seniors like Claire who face barriers to visiting their spouse, it's a devastating time.
Claire was on our waiting list for several months before a new volunteer was available to help.
Unfortunately, most seniors who need our help have to wait. 
Because of the support you provide, our staff were able to continue volunteer outreach and eventually make a match.
Ally and Claire were a perfect match. They shared similar interests, and Ally's personal experience with placing a loved one in round-the-clock care gave her the unique ability to truly empathize with Claire.
Ally does so much more than visit and transport Claire to the nursing home.
She provides a bridge to connect Claire with her husband on a weekly basis, driving her to the nursing home and patiently waiting until her visit ended to bring her home.
Will you be a hero and ensure seniors like Claire can make the important connections that sustain joy through the challenges of aging and illness?
Several times a week, Ally connects with Claire over the phone and once a week they enjoy lunch, tea, and conversation in Claire's kitchen.
Every day, more and more seniors contact Care Links looking for help. They're in need of companionship, help with errands, and often, like Claire, transportation.
Claire and Ally continue to work together and Claire's quality of life has dramatically improved through their connection. But our waiting list of seniors like her grows every day.
Like you, our staff and volunteers work hard to support our community's most vulnerable, especially today. Yet, it's not enough. Your support is needed to better enable outreach efforts and support for community volunteers.
We know you're a generous person that cares for the seniors in our community. We know that this year is tough for many of us, but it's too important not to ask.
Will you be there for Claire and the seniors in our community by donating to Care Links and enabling seniors to age happily, and safely, in their own homes?
When you give, you connect seniors like Claire to trained volunteers and empower seniors to age-in-place by removing those barriers to a self-sufficient and fulfilling life.
The heart of a volunteer is a beautiful thing and the joy brought about is contagious. While there are many days where Claire's home feels empty, the thought of Ally's visit and her commitment to keeping Claire connected with her husband keeps hope and happiness in her heart.
Ally gives so generously of her time. We hope that you will also give generously today!
There are many seniors waiting to connect to volunteers who care and your gift not only enables that connection, but helps to provide training, activities, and support for the volunteers who give so selflessly.
If you want to know more about being a hero for seniors, please give us a call at 518-399-3262.
With warm regards,
Andy Gilpin, Executive Director
Francine Rodger, Senior Services Committee Chair
Care Links services the Towns of Ballston (including Burnt Hills), Charlton, Clifton Park, Halfmoon, Malta, the Village of Ballston Spa, and the city of Mechanicville. Care Links receives funding from the Saratoga County Department of Aging and Youth, the Towns of Ballston, Clifton Park, Halfmoon, and Malta, the New York State Office for the Aging, and participant and community contributions.