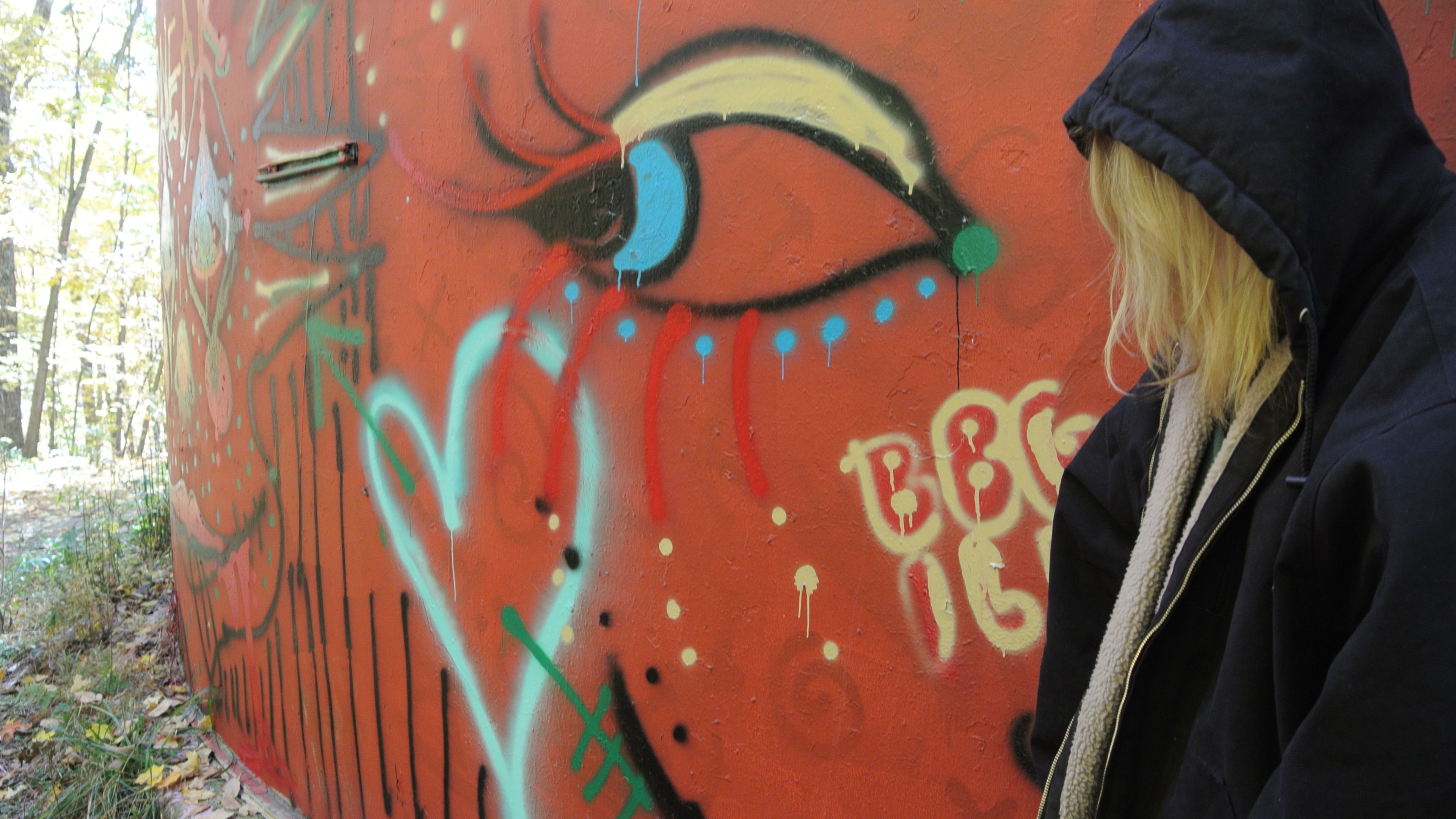 "I understand youth homelessness is a serious issue facing our country, but there aren't homeless kids in my community. Are there?" This is a question many people ask when I'm out talking about homelessness. Youth homelessness is often considered an "invisible issue." When you think of homelessness in America, what do you imagine? For many, it's the image of an adult sleeping on the street . The picture for youth is quite different. A youth who is homeless could be moving from couch to couch on a weekly basis. They could be staying in a shelter with family, or in a shelter for youth. They could be staying in an abandoned building, or literally sleeping in the woods. When you are driving down the road in your town, unless you are specifically looking for them, you might not know that the young person you see walking down the street doesn't have a safe place to sleep tonight.
In fact, youth homelessness in our country is on the rise. According to a national survey by youth homelessness advocacy organization Voices of Youth Count, one in ten young adults ages 18-25 and at least one in thirty adolescents ages 13-17 experience homelessness over the course of a year. Homeless youth face long-term challenges including an increased likelihood of high-risk behaviors, greater risk of severe mental health concerns, poor academic performance and low graduation rates, and difficulty obtaining employment. These youths are more likely to be victims of human sex trafficking and find themselves witnessing an inordinate amount of violence.
So – what can we do to help those youth who are homeless or at risk of homelessness here in Saratoga and its surrounding counties?
At CAPTAIN Community Human Services, we run several programs to combat youth homelessness in the Capital Region. We operate a Street Outreach Program that works to connect with youth who are homeless, running away, or at risk of becoming homeless. Serving five counties in the region -- Saratoga, Fulton, Montgomery, Warren, and Washington -- we work to connect with youth where they are. When we do identify a youth who needs our help, we can provide them food, clothing, hygiene products, emotional support, case management, and serve as a link to a multitude of community services. Our street outreach team also runs a Drop-In Center in Gloversville where youth can come every Tuesday between 2pm and 5pm to receive all those same services; plus, youth can also do laundry, play games, meet with outreach workers, and have a home-cooked meal.
For those youth needing immediate housing, CAPTAIN CHS also operates a shelter for homeless or at risk youth, for ages 13-17. They can accept youth in the majority of neighboring counties around Saratoga. Youth can stay at this shelter for up to 30 days, without parental consent. This means that if a young person is being abused at home, or has no safe place to go, they can call our shelter, and we will work to identify if our shelter can accept them. If we are full, we will reach out to another shelter nearby or try to identify another safe haven. At the CAPTAIN CHS Shelter, youth receive case management services, are connected to services to help them heal and build tools to help them grow, and they continue attending their home school. Youth regularly go on activities, and have access to basketball hoops, an in ground pool, and even an outdoor ropes course. Although we call it a shelter, many young people say it's not a shelter, it is their temporary home and a safe refuge.
The problem of youth homelessness exists even within our community. Thus far in 2018, our CAPTAIN CHS Street Outreach team has had 2,235 contacts with youth we've identified as homeless, at risk of becoming homeless or running away, or simply living in extreme poverty. We've provided 4,349 services to these youth, including basic necessity items, transportation, and a multitude of other supports to meet their needs. We've helped 39 youth safely exit the streets. This could be getting them into shelter, permanent housing, or assisting them in reuniting with family. On top of this great work, our Shelter has housed 76 youth during 2018, and taken an additional 206 referrals.
The second question I get when out talking to community partners is, "How can I help?" First, when you are speaking with a young person who identifies as not having a safe place to stay, or feels they may run away, please call our outreach number at (518-469-7897). Not comfortable making the call? You could just give the young person that number, and tell them to text or call us anytime for help. If this young person is thinking they need a safe place to stay immediately, you can call our youth shelter 24 hours a day at 518-584-6042. There is no wrong door for a youth to get help at CAPTAIN Community Human Services – however you enter, we will be there to help.
If you're not engaged with youth, but would still like to help, there are many ways that you can make a difference. We are always seeking volunteers to support our staff in reaching out to youth, and in providing support at our Shelter. We're also frequently in need of personal hygiene items for youth, such as socks, underwear, deodorant, and more. Or, you can host a fundraiser to support our efforts. Write a letter to the editor about the importance of continuing this work and preventing youth homelessness. Even simply sharing this article and bringing awareness will make an impact.
If you would like to get more involved, or learn more about homelessness in your community please contact myself, Keegan Burke, CAPTAIN CHS' Street Outreach Program Manager at 518-371-1185. You can also reach out to our Runaway and Homeless Youth Programs Director, Bill Lubin, at 518-584-6042, ext 401.
Together we can make a difference. Together we can help young people find their home.