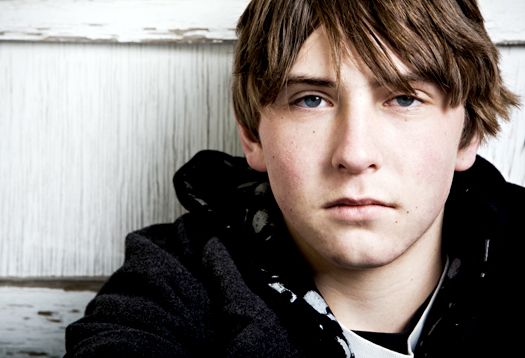 Capital District's CAPTAIN CHS expands reach to aid homeless youth
Enhanced Saratoga Springs presence includes new housing option in addition to youth existing youth shelter
New full-time office opens in Gloversville
State and local partnerships bolster outreach efforts
With an estimated 2,900 area youth ages 13 to 24 finding themselves homeless each year, one local human services organization has been broadening its reach in the Capital District to tackle this issue.
"Homelessness among youth can occur for any number of reasons," explains Andy Gilpin, Associate Executive Director of CAPTAIN Community Human Services (CHS).  "Sometimes it's someone transitioning out of foster care and sometimes it's sadly a case of rejection that results in a youth iving on the streets and a feeling that no-one cares.  Even worse is that these situations can sometimes also lead to youth becoming the victims of sex trafficking."
Last month, CAPTAIN CHS worked with local partners to host the 5th Annual Human Trafficking Awareness Conference at Skidmore College in support of Safe Harbour, a NYS Office of Children and Family Services initiative.  CAPTAIN CHS's Street Outreach Project provides contact and engagement for this program in partnership with Saratoga County Department of Social Services and Saratoga Center for the Family. 
In October, CAPTAIN CHS announced an expansion of its on-the-street presence to find, connect with, and provide services to runaway and homeless youth ages 13-24 in Fulton and Montgomery Counties.  Funded by a 5-year grant totaling approximately $162,000 from New York State, CAPTAIN CHS will be opening a full-time Gloversville office. We were also awarded a grant from the 100 Women Who Care of the Adirondack Foothills to purchase a Street Outreach van that will  broaden our outreach efforts to meet youth on their turf.
"Rural youth are more likely to be 'hidden' in their communities because they often rely on 'couch surfing' at friends' or strangers' homes, sleeping in vehicles, or staying outdoors," says Gilpin.  CAPTAIN CHS will continue to operate a full time  Outreach Center at the First Congregational United Church of Christ, 31 East Fulton Ave., Gloversville.
Programs offered by CAPTAIN CHS are funded by federal, state and private grants. With offices in Clifton Park, Saratoga Springs, Glenville, and Gloversville, our grassroots agency employs approximately 100 full and part-time staff.  With partners in state and local Social Services teams, we also rely heavily on private donations and the work of some 500 volunteers throughout the Capital District. 
Our Street Outreach Project was originally funded to serve youth in Saratoga, Fulton, Montgomery, Warren and Washington counties. Unfortunately, while services for Fulton and Montgomery are expanding, the Federal agency that distributes the Street Outreach grants chose not to fund any New York-based programs in this year's round of funding - leaving us to find ways to support our work locally in Saratoga. Last year, that program helped 55 homeless youth safely exit the streets and stabilize their lives. 
"Our goal with that program is to find and engage youth on their turf," says Gilpin.  "We meet them where they are, whether on the street, in shelters, at drop-in centers, and even jails.  We work to create safety plans, connect youth to needed services, all while fostering growth, personal respect and independence."
CAPTAIN CHS also operates a Runaway & Homeless Youth Shelter, certified by the NYS Office of Children and Family Services and serving youth ages 13-17 who are homeless, runaway, or in an otherwise unsafe situation. Youth can utilize our program and services for up to 30 days or as long as is necessary, and know that they will be safe and find refuge in a home-like environment.
Later in November, we plan to expand its support for young adults with the opening of a new low-income housing facility in Saratoga Springs. CAPTAIN CHS will manage 10 units in the new facility where it will provide individuals who are aging out of foster care with a permanent place to live, as well as those struggling with chronic homelessness, or confirmed victims of human trafficking.
As CAPTAIN CHS commemorates National Homeless Youth Awareness Month, it's important that we recognize the importance of these programs, and support the efforts of CAPTAIN CHS and our community partners in building a brighter future for our youth.
For more information, contact us at 518-371-1185.