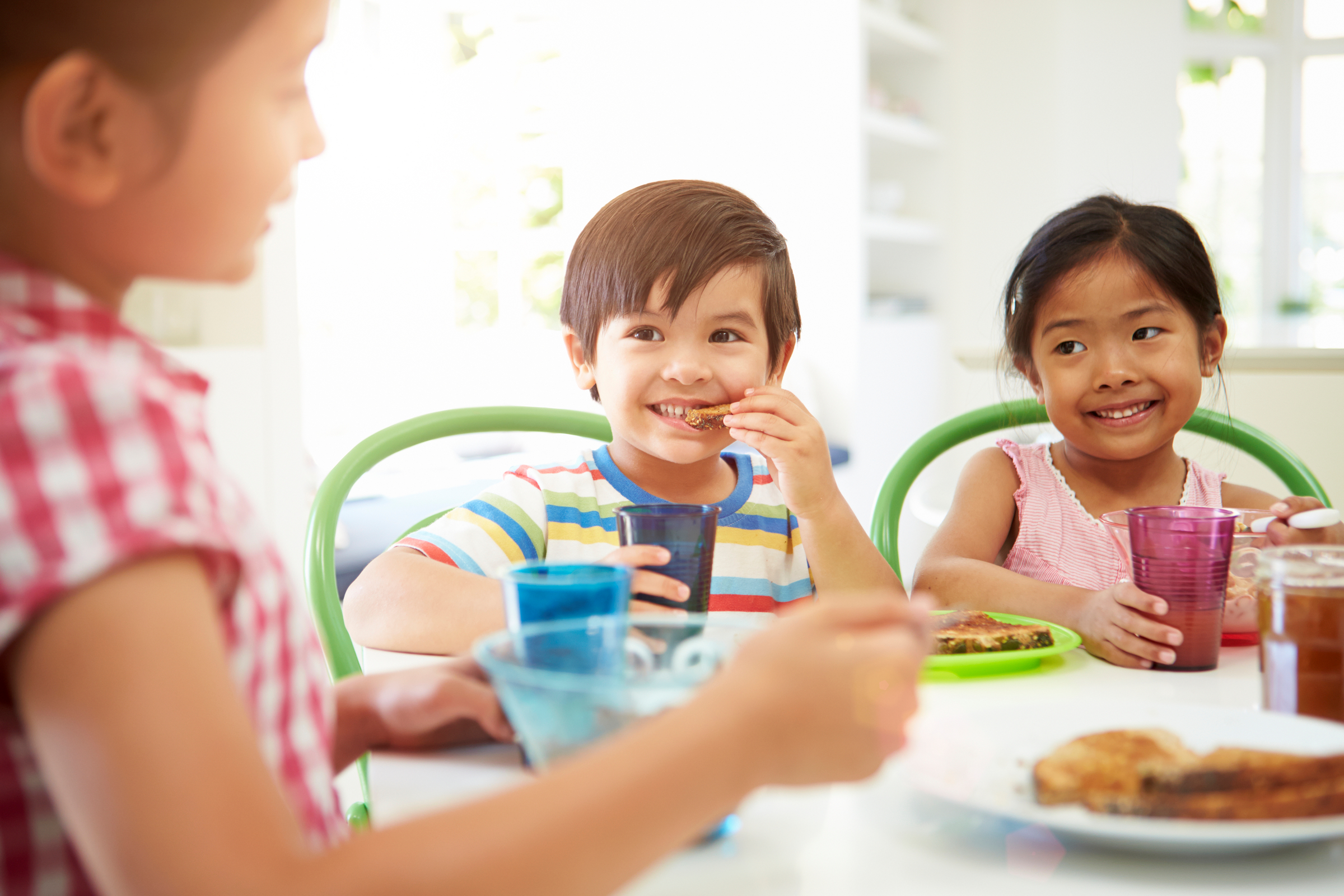 CAPTAIN Community Human Services and its partners are kicking off this year's Free Summer Meals Program – but without the traditional in-person event.
"This year, many of our sites, including the CAPTAIN CHS Outreach Center, Cheryl's Lodge, have already been delivering school lunches to youth," said Associate Executive Director Andy Gilpin. "The current crisis has hit families hard, and our kids even harder, so we're excited to continue offering food and support throughout the summer."
While free and reduced lunch meals are provided at schools during the academic year, low-income youth have faced unique challenges during the COVID-19 pandemic.
"When the crisis started, one of our first and foremost goals at CAPTAIN CHS was to figure out how we ensure every local family in need has daily access to nutritious food," continued Gilpin. "We kept our food pantry operating, expanded our capacity, and began distribution at Cheryl's Lodge in Halfmoon Heights. There, we've been delivering over 800 school meals each week, and providing opportunities for pick-up and drop-off for their families."
The Free Summer Meals Program has been provided by CAPTAIN CHS since 1991, originating at the Community Outreach Center, Cheryl's Lodge. It wasn't until United Way of the Greater Capital Region funding was available that CAPTAIN CHS was able to expand, and begin serving all of Saratoga County. In 2019, CAPTAIN CHS served over 11,000 meals throughout Saratoga County.
"This year, we've had to modify our delivery," noted Gilpin. "We're able to safely offer grab-and-go meals rather than providing the communal meal experience. And, to better serve our community, we're making sure that our volunteers and staff are aware of the programs and services we offer for those who may need a little help during these trying times."
As the current crisis impacts all of our community, it particularly hits hard on those with chronic health concerns. According to research completed by No Kid Hungry and Deloitte, providing nutritious summer meals doesn't just prevent against the shorter-term issues of hunger and academic performance, but, in the longer-term, it may reduce the likelihood of chronic disease.
"Keeping our youth healthy, connected, and ready for the next academic year is one of our key goals, especially for 2020," noted Gilpin.
Though the Free Summer Meal Program has been a staple in our community for a number of years, there are still obstacles to access for many kids and families.
"One of the biggest challenges we're facing right now is how to connect with youth in our communities. Usually we have the opportunity to send home flyers in every child's backpack at the end of the year, but without school in session, that's simply not possible," said Gilpin. "It's our hope that, through our partners, local school districts, our own social media, and the media at large, we can connect to those who may be unaware of this program, or any of the services that we offer at CAPTAIN CHS."
About the Free Summer Meals Program
Managed by the NYS Department of Education under the direction of, and through funding from, the USDA, this year Free Summer Meals will be provided to youth 18 and under at 19 different locations throughout Saratoga County from June 29 to September 4, 2020. Open site locations include Corinth Elementary School, the Greenfield Community Center, John S. Moore Homes, the Mechanicville Area Community Services Center, the Schuylerville Public Library, and a location to be determined in Waterford. Other sites are available to local children in designated areas. All open sites are listed on the CAPTAIN CHS website at www.captaincares.org/summermeals or families can call 518-371-1185 for more information.
CAPTAIN CHS is a NYS Department of Education-approved sponsoring agency for the Free Summer Meals Program in Saratoga County. CAPTAIN CHS has partnered with other non-profit organizations and agencies in Saratoga County that are committed to providing underprivileged children with nutritious meals:  Mechanicville Area Community Services Center, Inc. (MACSC), Saratoga County Economic Opportunity Council, Inc. (EOC), Mechanicville Housing Authority, Schuylerville Public Library, the Waterford Recreation Department, and New York Hunger Solutions. 
In accordance with Federal civil rights law and US Department of Agriculture (USDA) civil rights regulations and policies, the USDA, its Agencies, offices and employees, and institutions participating in or administering USDA programs are prohibited from discriminating based on race, color, national origin, sex, disability, age, or reprisal or retaliation for prior civil rights activity in any program or activity conducted or funded by USDA.
Persons with disabilities who require alternative means of communication for program information (e.g. Braille, large print, audiotape, ASL, etc.) should contact the agency where they applied for benefits. Individuals who are deaf, hard of hearing or have speech disabilities may contact USDA through the Federal Relay Service at 800-877-8339. Additionally, program information may be made available in languages other than English.