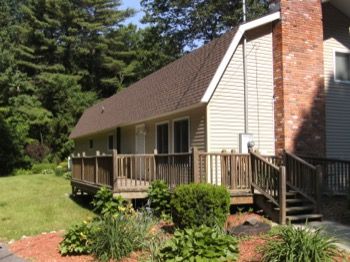 Need help now? Call or text 518-369-9928
The CAPTAIN CHS Runaway and Homeless Youth Shelter is a temporary shelter that serves youth ages 13-17 who are homeless, runaway, or in an otherwise unsafe situation. Youth can utilize our program and services for up to 30 days or as long as is necessary, and know that they will be safe and find refuge in a home-like environment. The Youth Shelter is a voluntary program; residents may choose to leave whenever they wish, as long as an appropriate plan is in place.
The Youth Shelter operates around the clock, every day of the year, accepting youth 24-hours a day from various locations and referral sources.
The Youth Shelter provides case management services and involves the youth in daily activities while they receive support and encouragement from trained adults they can trust. During their stay, all efforts are made to connect youth with a safe and stable home, by reuniting the youth with their families or with another permanent living arrangement.
The shelter opened in 1998 and is a safe haven for teens who are runaways, homeless, or in danger of becoming homeless. Many of the youth who come to the Youth Shelter have experienced high levels of family conflict, domestic violence or sexual abuse and are often struggling with serious emotional issues. The Youth Shelter works with community agencies and providers, county officials, and families of youth to help resolve the issues and circumstances that have led to the youth's homeless situation. We at CAPTAIN CHS pride ourselves on providing high levels of care and advocacy for the youth as they work through their individual and unique issues.
The Youth Shelter is located in an undisclosed location in the Town of Malta and serves youth from Saratoga, Washington, Warren, Schenectady, Albany, Rensselaer, Montgomery, and Fulton counties. The youth are provided with a comfortable living situation in a beautiful natural, wooded setting that is free of crisis and resembles an average residential home. This refuge and consistency in their life allows the youth the time needed to stabilize. All the youth work with case managers to reunite with their estranged family or guardians, or to find an alternative living situation that meets their needs. Additionally, all youth work on individualized service plans for dealing with the issues that contributed to their homelessness.
All Youth Shelter residents are able to continue schooling at their regular school or attend the Youth Shelter's local school districts. All residents are encouraged to attend school, however, if they are not enrolled, CAPTAIN CHS can help them enroll, find a job, or study for their GED.
Youth Shelter Programs
Along with the Runaway and Homeless Youth Shelter, CAPTAIN CHS has related programs that offer support services to youth and their families when they may be facing a difficult situation.
1. The Runaway Awareness and Prevention Program (R.A.P.P.)
R.A.P.P. is a community-based program designed to offer relief to families and youth who are facing housing instability, are at risk of running away, or are entering into an unavoidable state of crisis. This is a prevention service and a runaway intervention program.
2. Parsons Respite Medicaid Waiver Program
We offer a Respite Service through Parsons Child and Family Center. It allows families access to services not previously paid for by Medicaid and has special rules that allow children to receive Medicaid without looking at parental income or resource. Youth ages 13 to 17 years with emotional disturbances and complex health and mental health needs are most often eligible for this program.
3. After-Care Program
Our After-Care Program is a voluntary services available for exiting residents to aid in the transition back home. The aim is for the youth to continue with their goals, help rebuild family relationships, and prevent re-occurrences of homelessness.