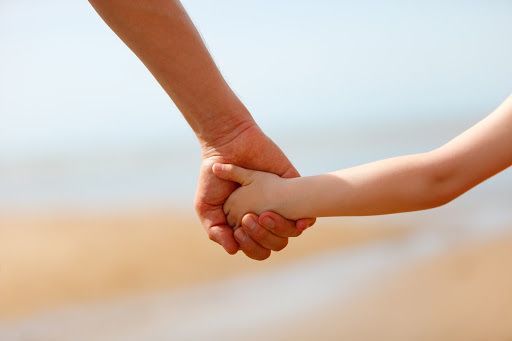 Family Support Services
Children and Family Treatment and Support Services (CFTSS)
Children and Family Treatment and Support Services are new behavioral health services covered by NYS Medicaid. CFTSS help children and youth with mental health and substance use needs. CFTSS work with each child/youth to provide care in a way that works best for them and their families.
All children and youth under age 21 who are eligible for Medicaid are covered for CFTSS. Children and youth can get these services from Medicaid. CFTSS works for children and youth from any background, or who speak any language, and CFTSS can be provided in home or in the community, whatever works best for the family.
Home and Community-Based Services (HCBS)
Children's HCBS are for children and youth who: 1) Need extra care at home/in the community; 2) Want to avoid going to the hospital or a long term facility; 3) Are found eligible for HCBS; and 4) Are enrolled or eligible to enroll in Medicaid. Note that some children may be eligible for Medicaid if they are eligible for HCBS.
Caregiver/Family Support and Services
Caregivers and families can get training and education to make informed and empowered choices for children with development, medical, mental health, and/or substance use needs.
Maintain and strengthen children and youth's independence in the community.
Find available resources and services that meet child/youth and family needs.
Community Self Advocacy Training and Support
Children, youth, and their families can get help to understanding developmental, medical, mental health, and/or substance use needs.
Get help with, or prevent, any difficulties when taking part in community activities.
Children and youth, or caregivers and other advocates, can get their own self-advocacy training.
Supported Employment
Youth aged 14 and older who are ready for a job can get help to stay in a steady job that pays wages.
Get ongoing support while getting a job and while working.
Services can include, but are not limited to: help with finding a job that matches your skills and interests; job coaching; benefits support; help with advancing your career; and other workplace support services.
Respite Services
May be delivered at home, in the community, or in another allowable location.
Planned respite services provide short term relief for families/caregivers and support the child's mental health, substance use and/or health care goals.
Crisis respite is short term relief from a mental health, substance use and/or health care crisis event that without this support the child would need a higher level of care.
Family Development
Mentoring Program
Family Development mentors are available to meet with individuals or families on a one-on-one basis. These trained volunteers provide confidential help to people in areas such as resume building, job searches, and budgeting. Mentors are aware of many resources in Saratoga County, and can be a great support to people who are going through a difficult time.
Getting Ahead
CAPTAIN CHS also offers a Getting Ahead program, which helps people stabilize their situations and build resources to improve their lives.
For more information on any Family Development program, please contact our Program Manager by calling 518-371-1185.