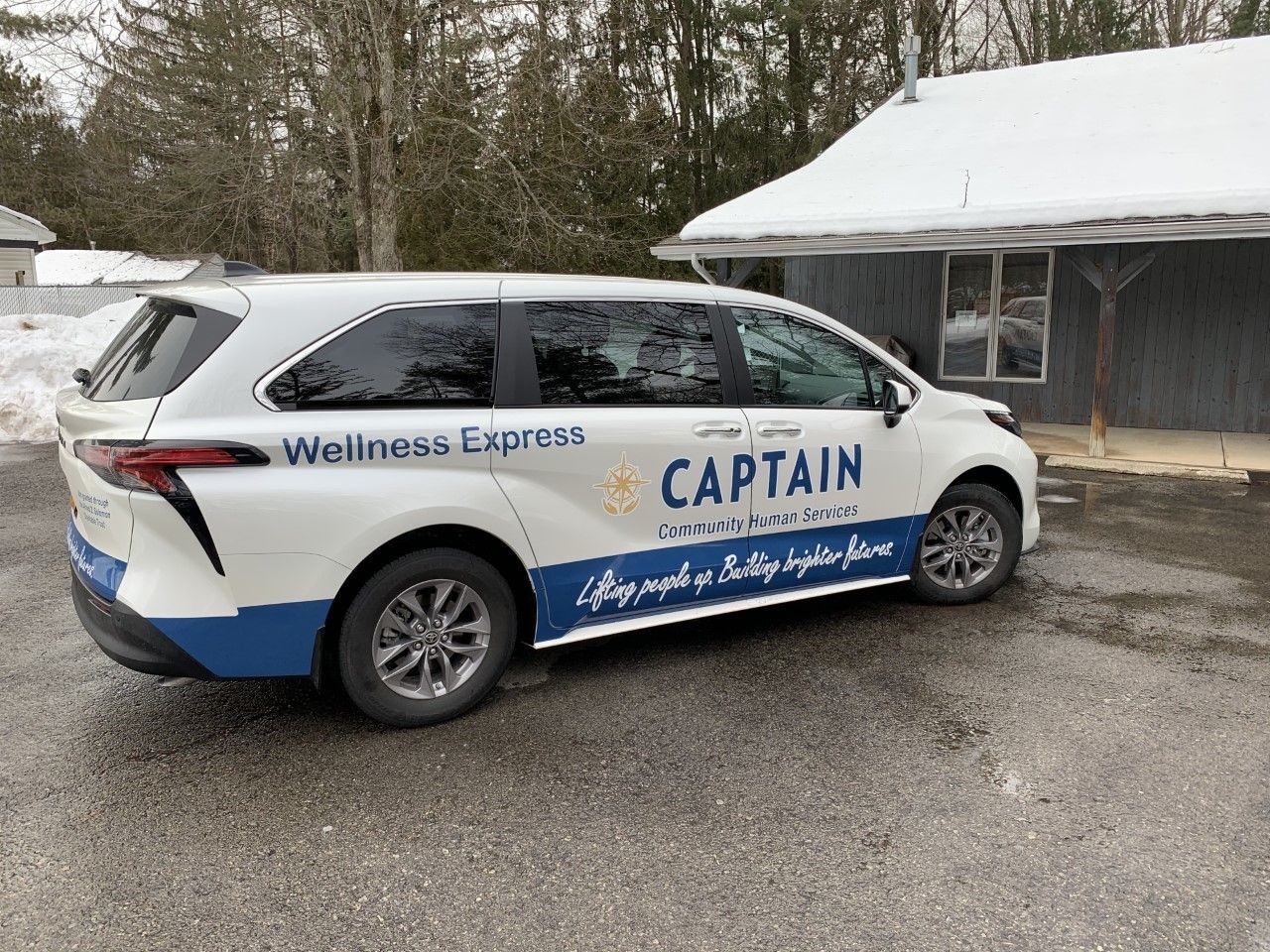 The Wellness Express Transportation Program provides transportation for residents to medical appointments. This curb to curb service is available to residents in the towns of Ballston, Charlton (60+), Galway (60+), Malta (60+), Milton, Providence (60+), and the Village of Ballston Spa.
In early 2020, our mechanics at Gil's Garage told us that we should start to think about replacing our Wellness Express Van, as it would not last much longer. The Wellness Express Van operates five days a week, taking eligible seniors to critical medical appointments. Staffed by three part-time drivers, the van enable seniors to access medical services locally and sometimes as far as Albany or Glens Falls.
 A van purchase is just not something CAPTAIN CHS had in our limited budget, however, with over 150,000 miles on a 2013 vehicle, we knew it had to get replaced.  This past fall, we learned of an opportunity to apply for grant funds from the Alfred Z. Solomon Charitable Trust for exactly this type of purchase.
Acting quickly, we shopped around and found that a replacement used van with lower mileage would probably cost around $25,000, so we applied to the Solomon trust for a $20,000 grant. In mid-December, the Solomon Charitable Trust grant was generously awarded to CAPTAIN CHS!
As we were getting ready to go shopping for a used van, we received a call from Northway Church. They had checked out our Wish List webpage and saw that we needed a new van. Instead of helping with the purchase of a used vehicle, they wanted us to buy a brand-new one for our senior citizens, and they would cover the difference between the Solomon Grant and the van's cost!
Today, we have a brand new 2021 Toyota Siena XLE with all the best in safety features and comfort for the very deserving senior citizens who rely on CAPTAIN CHS for transportation to medical appointments, thanks to the wonderful kindness, generosity and support from Alfred Z. Solomon Charitable Trust and Northway Church.