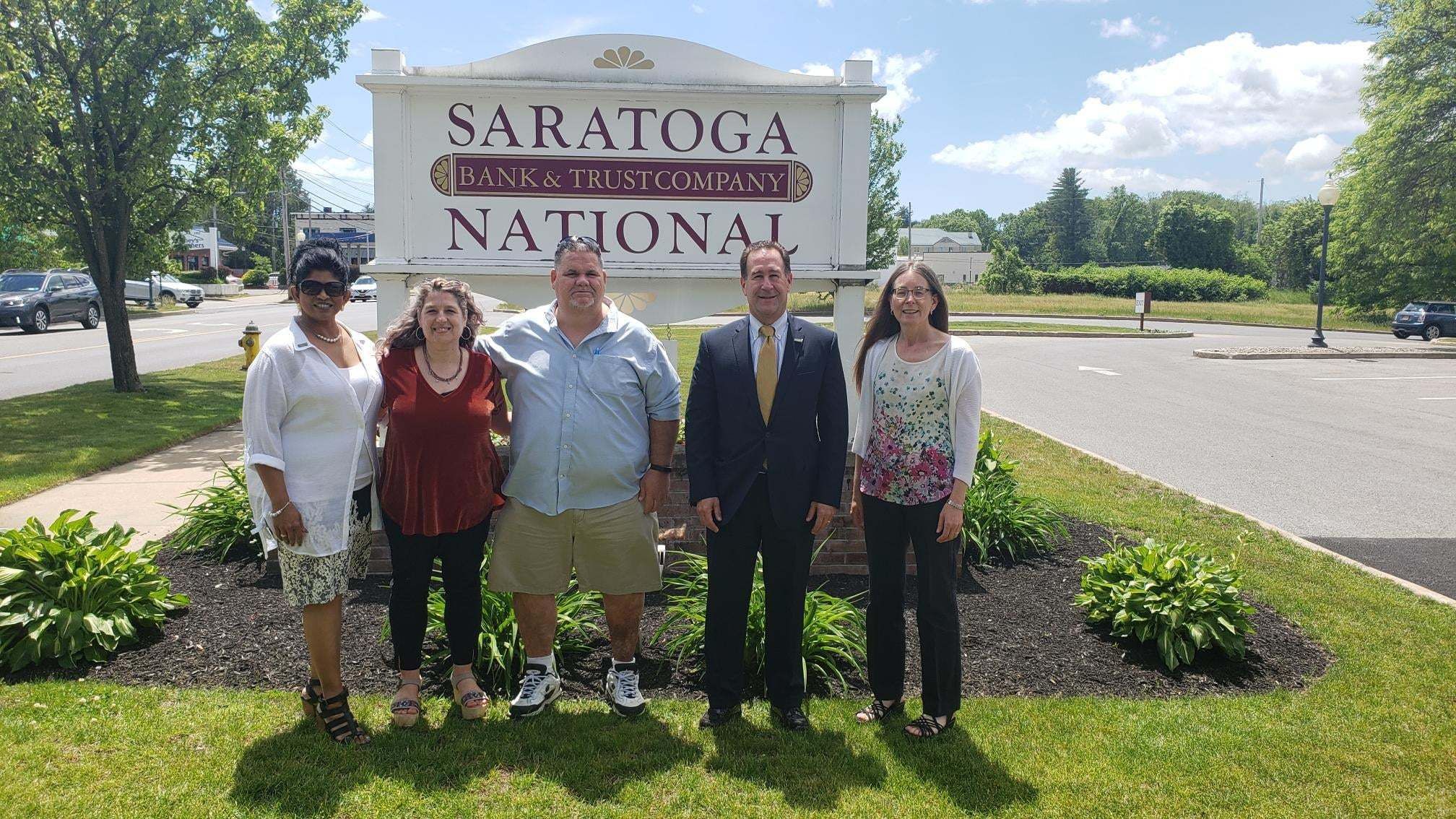 This past Thursday, one of our Getting Ahead and Staying Ahead Money Matters graduates was invited to Saratoga National Bank for a photo opportunity.
Bill McKinnon graduated from the Getting Ahead class and went on to the Staying Ahead Money Matters (SAMM) class where he graduated in January of this year. For completing and graduating from SAMM, he earned a $250 to use to open a savings account with Saratoga National Bank. Saratoga National Bank was a sponsor of the SAMM program, and partnered with CAPTAIN to offer accounts to graduates (CAPCOM also did this, as well as, sponsored the program).
Bill used the tools, skills, and resources he gained in the SAMM class, along with the stipend he earned, to start savings that he's continuing to grow.
Congratulations, Bill!
In the photo are (left to right): Kishani Choudbury (Business Development Officer of Saratoga National Bank, and member CAPTAIN Board of Directors), Bonnie Nelson, (Family Development Program Manager, CAPTAIN CHS), Bill "Coach" McKinnon (Getting Ahead and Staying Ahead Money Matters graduate), Dave DeMarco (President, Saratoga National Bank), Fern Hurley (CAPTAIN Associate Executive Director)