CAPTAIN CHS is in the business of helping our neighbors year-round, offering seasonal programming from Free Summer Meals to our Holiday Toy Shop. As the seasons change, check back to see how we help, and how you can help.
THANKSGIVING BASKETS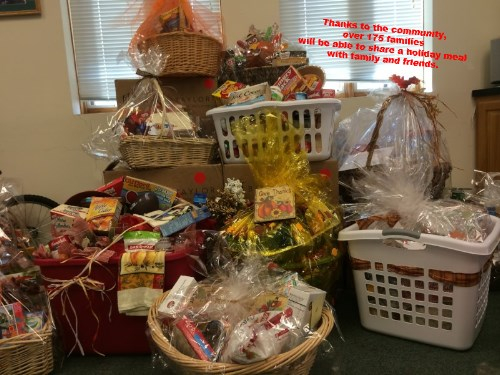 CAPTAIN CHS proudly continued our tradition of offering Thanksgiving Baskets to those in need in our community. Each basket contained everything needed for a traditional Thanksgiving dinner, including a gift card for a turkey.
Baskets were donated by generous families, scouts, office groups, organizations, and faith-based groups in our community.
Because of your generosity, CAPTAIN CHS was able to provide Thanksgiving baskets to over 170 people in our community in 2016.
TOY SHOP
Our 2016 Toy Shop was a huge success!