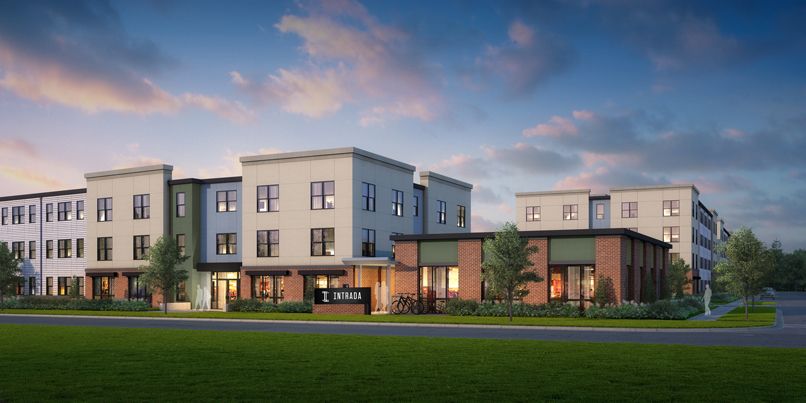 "There's no place like (  -- )"
"There's no place like (  -- ) for the holidays"
Maybe you can fill in the blanks.  But, an increasing number of homeless youth can't.
That's why CAPTAIN Community Human Services (CHS) is expanding its work in the Capital District where it's estimated that 2,900 youth ages 18-24 find themselves homeless each year. 
"Youth in particular are vulnerable to the effects of homelessness and sometimes tend to be at risk of sex trafficking," says Andy Gilpin, Associate Executive Director of CAPTAIN CHS which offers a number of programs focused on helping homeless individuals and families secure permanent housing.  "We consider the homeless youth as victims."
In November, we plan to expand our support to more young adults with the opening of ten new apartments for youth in Saratoga Springs. Case managers will also provide outreach services two-days a week at Nolan House on Circular Street, set to open in late 2019 or early 2020.
In the new facility, CAPTAIN CHS will manage 10 units where it will provide individuals who are leaving foster care with a permanent place to live, as well as those struggling with chronic homelessness, or confirmed victims of human trafficking.
This latest effort, follows an announcement in October, that CAPTAIN CHS is expanding homeless services for youth and adults in Fulton and Montgomery Counties with the opening of a full-time Gloversville office and the addition of a van that will also help broaden its outreach efforts.
"Rural youth are more likely to be 'hidden' in their communities because they often rely on 'couch surfing' at friends' or strangers' homes, sleeping in vehicles, or staying outdoors," says Gilpin.  CAPTAIN CHS will continue to operate an Outreach Center at the First Congregational United Church of Christ, 31 East Fulton Ave., Gloversville.
Programs offered by CAPTAIN CHS are funded by federal and state grants with community-based support. With offices in Clifton Park, Saratoga Springs, Glenville, and Gloversville, the grassroots human service agency employs approximately 100 full and part-time staff.  The organization, which partners with state and local Social Services teams also relies heavily on private donations and the work of some 500 volunteers throughout the Capital District.