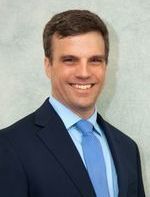 This January, I was excited and honored to take on the role of Executive Director here at CAPTAIN Community Human Services. I take such pride in being part of an incredible group of people who have such powerful impact on the community and with our clients - our staff, our board, our volunteers, and you - our supporters.
CAPTAIN CHS has come far in the last few years - from the merger with Burnt Hills-Ballston Lake Community Human Services to the acquisition of Capital Respite to our most recent endeavor as coordinators of Saratoga County's homeless collaborative.
Because of you, we truly lift people up and build brighter futures. These aren't just words - they are a living, breathing ethos and culture that is ingrained in everything we do.
As Executive Director, I plan to continue upholding our values as a volunteer-led organization. We are an organization that prides itself on excellence in our work and respect for the dignity of our clients. We work in collaboration with our community and our supporters. And, importantly, we strive for transparency and to be good stewards of the resources donors like you have so generously provided.
As we look forward into 2021 and beyond, we know the challenges of the pandemic have only begun to show impact. As families face eviction, and as many struggle to regain employment, our doors remain open to those in need.
From the bottom of my heart, I thank you, the board, and our community for this tremendous opportunity, and for going above and beyond for your neighbors.
I'd love to get to know more about you, so please do not hesitate to give me a call at 518-399-4624 or email andy@captaincares.org.
Thank you again for your neverending kindness, 
Andy Gilpin
Executive Director