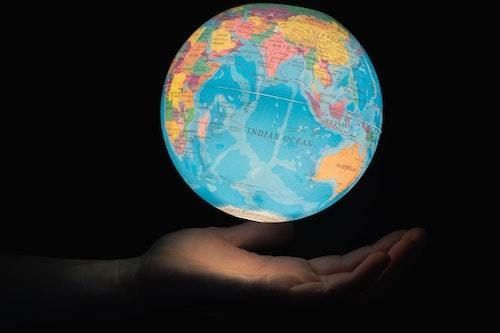 If you're looking for a reason to get out there and do more good, look no further. April has been named Global Volunteer Month as a time to bring people together to volunteer from across the world. Last year at the height of the global pandemic, Global Volunteer Month was started by the 501(c)(3) Points of Light. The initiative comes as no surprise from this organization that says: "We envision a world in which everyone discovers the power to make a difference, creating healthy communities in vibrant, participatory societies." 
Remember, the process is simple. Get out there and get involved.
Get in Touch
While you can choose to take part in Global Volunteer Month in whatever capacity and for any cause you like, there are many volunteer opportunities in CAPTAIN CHS's over 30 programs and services. To start, check out our Volunteer page, and submit your application. Our Volunteer Director, Ava Martin, will be in touch to learn more about you and your interests! Here are some common volunteer activities:
Driving a homebound senior to the grocery store, or shopping on their behalf
Working with an individual or family one-on-one to mentor them through the Getting Ahead program and beyond
Stocking the shelves and assisting customers at CAPTAIN's Treasures
Helping to maintain the landscaping at various CAPTAIN CHS locations
Involve Your Friends and Family
Volunteering is more fun when done together! Ask your family and friends to come along and join in. If you have children, it's a great idea to start their volunteering efforts early. You have the opportunity to set a good example for them while spending quality time together. The sooner you start, the more likely they'll be to continue their philanthropic efforts into the future.
Celebrate "Good Deeds Day"
This year "Good Deeds Day" falls on April 11. Every year on this day, thousands of people from across the world come together (miles apart) by taking the day to practice good deeds where they live. Examples of good deeds you can practice include:
Buy a coworker a coffee.
Do a random favor for a friend.
Hand out flowers to strangers.
Pay for somebody's dinner.
Spend the day volunteering. 
Help an elderly neighbor with errands.
The entire month of April is dedicated to participating in Global Volunteer Month, but you can still practice year-round. Do what you can, when you can, and remember that small efforts are a big part of making the world a better place. Even if you use this month to volunteer once, you're still putting good vibes out into the world. Remember to take each day and do what you can to help each other out. Now get out there and get to volunteering!